Ex-Juventus Defender Gianluca Zambrotta: "VAR Made Every Decision During Inter Game, Do Referees Matter Anymore?"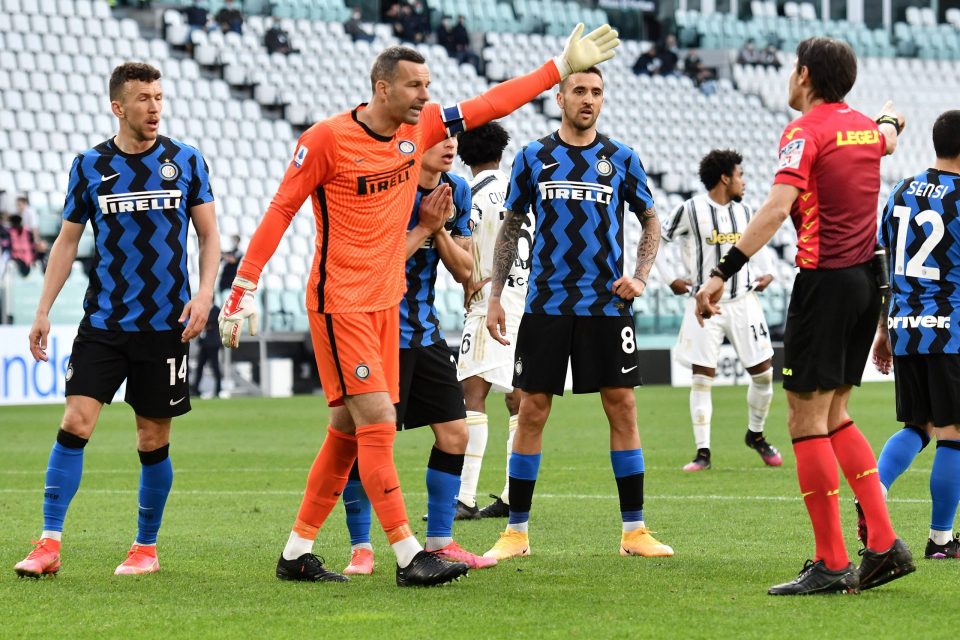 Inter's controversial 3-2 defeat at Juventus remains the subject of much debate in Italy after Gianpaolo Calvarese's questionable refereeing performance.
The Nerazzurri were beaten by their arch rivals in the Derby d'Italia after Calvarese awarded three penalties, two for Juventus and one for Inter.
While some are debating whether the right decisions were made, others are frustrated simply at how VAR seemed to undermine Calvarese's authority at the Allianz Stadium.
Former Juventus defender Gianluca Zambrotta told Rai Due on Sunday night: "It's never easy to referee the Derby d'Italia, it's always a complex match.
"The question I ask myself after that game though is whether the referee on the pitch is still that important.
"At the end of the day, it was VAR who made all the most important decisions."
Cristiano Ronaldo opened the scoring after Matteo Darmian was deemed to have fouled Giorgio Chiellini from a corner, but it wasn't long before Inter equalised with their own penalty after Matthijs de Ligt caught Lautaro Martinez.
The scoreline was 2-2 heading into the final few minutes and that was when Calvarese made his most controversial call, pointing to the spot after Ivan Perisic supposedly fouled Juan Cuadrado.
Juventus are still in contention for a UEFA Champions League place heading into the final day.