Paolo Condo: "Inter's Achraf Hakimi & Napoli's Victor Osimhen Were Serie A's Best New Arrivals This Season"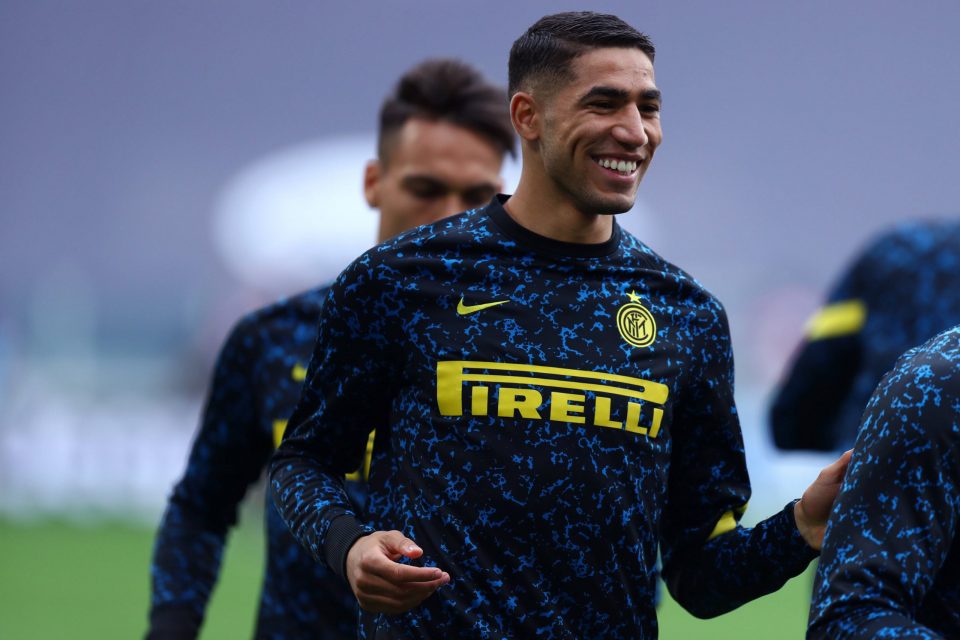 Inter wing-back Achraf Hakimi was one of the best new arrivals in Serie A this season, a leading Italian journalist has argued.
Hakimi joined the Nerazzurri in a €40 million deal from Real Madrid last summer and was a key figure in Inter's Scudetto triumph, scoring seven goals and providing nine assists in the league.
Antonio Conte has helped turn the Moroccan international into a complete player and the 22-year-old looks set to become a cornerstone of Inter's XI for years to come.
"Napoli's Victor Osimhen shares the award for the best new arrival in Serie A with Hakimi," Paolo Condo wrote in a column for Monday's print edition of La Repubblica.
"The Moroccan wing-back was one of the cornerstones of Inter's Scudetto victory with Conte."
Condo also offered his views on the controversial refereeing decisions which took place during Inter's 3-2 defeat at Juventus on Saturday.
Gianpaolo Calvarese awarded three penalties during the Derby d'Italia and debate is raging again about Italy's use of VAR.
"We need clarity from Nicola Rizzoli at the end of the season about VAR," Condo argued.
"If the decision is to review every incident on the monitor, that should be written into the protocol.
"But if we gave the two coaches one VAR challenge per half, that would solve a large chunk of the problem."
Inter were thankfully not damaged by Saturday's poor officiating as the Nerazzurri had already wrapped up the Scudetto with four games to spare.