Inter Legend Nicola Berti: "Nerazzurri Must Keep Brozovic, But I'd Sell Eriksen For Udinese's De Paul"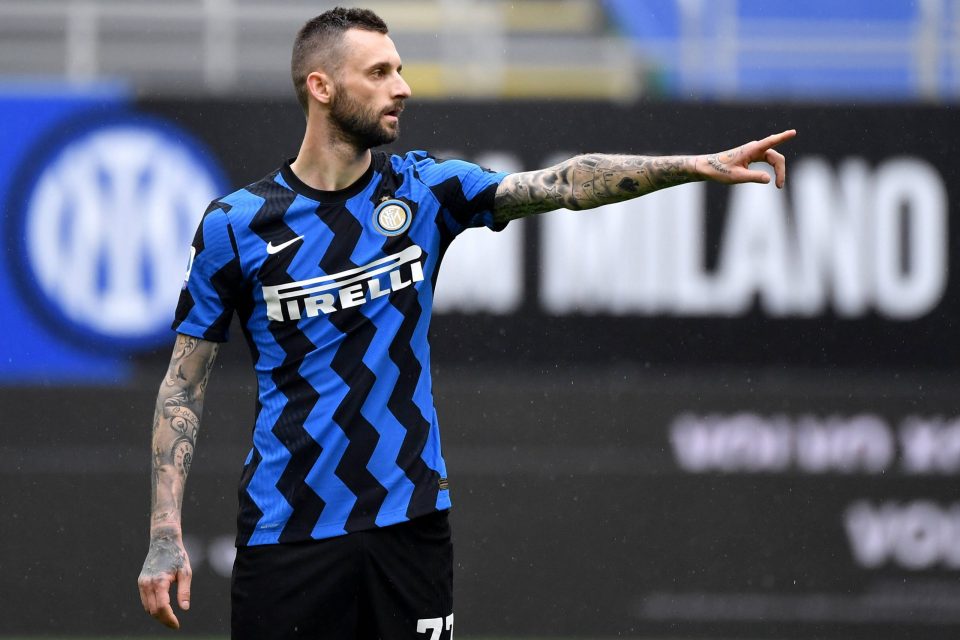 Inter cannot lose Marcelo Brozovic under any circumstances this summer, Nerazzurri legend Nicola Berti has warned.
Brozovic is out of contract with Inter in 2022 and now he is being tempted by interest from Paris Saint-Germain, as per a report in Italy on Wednesday.
In any case, Inter are planning to offer the midfielder a new contract when Brozovic's father Ivan arrives in Milan at the end of the season.
Asked what he made of Brozovic's supposed desire to leave, Berti told Gazzetta dello Sport: "He should forget it.
"Brozo is crucial for Inter's balance and if he always plays, there'll be a reason.
"Antonio Conte has realised he can't do without the Croatian because of the distance he covers, his grit, his determination never to back out of a challenge and his ability to win the ball back."
Inter are likely to sell one of their key players in the transfer window in a bid to sort their finances, but Berti didn't seem willing to consider such a scenario.
"You can't touch this group," he argued.
"We've won the Scudetto and now we need to go and win the UEFA Champions League; I think we can do it if we make three signings!"
Pushed again to pick which midfielder he would sacrifice, Berti said: "I'm only responding because you're forcing me.
"Nicolo Barella is out of the question, I'd have made an incredible midfield pairing with him.
"So if I have to choose, I'll sacrifice Christian Eriksen.
"The Dane has super feet, but if his sale helped Inter sign Rodrigo de Paul… I love the Argentine at Udinese.
"He has grit, physicality, technique, a good shot and an eye for goal."
Eriksen has filled in for Brozovic as a play-maker on several occasions, having kick-started his career at Inter after staying at the club in January.
"Christian has the qualities to play in the deeper role and begin moves," Berti argued.
"But when Inter are out of possession, he risks being overwhelmed in that position.
"Let's not forget they also have players like Stefano Sensi or even Roberto Gagliardini, who has always done his bit."
Arturo Vidal is also at risk of being sold in the summer, although the Chilean international insisted today that he wanted to stay for another season at Inter.
"He's only scored once, but he scored it against the right team (Juventus)," Berti joked.
"If he stays, he'll be decisive in the UEFA Champions League Final…"
Berti was also asked for his thoughts on Gianpaolo Calvarese's dreadful refereeing performance in Saturday's Derby d'Italia, which saw Inter beaten 3-2 at Juventus after a late penalty won by Juan Cuadrado.
"Cuadrado dived in the decisive incident, and yet they gave him a penalty," he added.
"As usual."