Inter Midfielder Nicolo Barella: "Beating Juventus Crucial For Serie A Title, We Sent A Strong Message"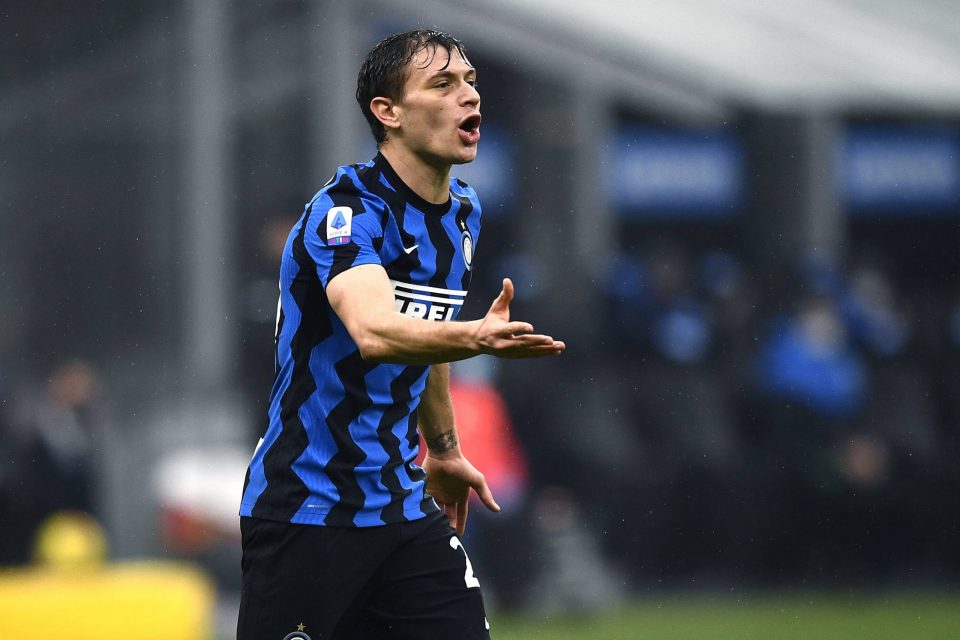 Nicolo Barella has no doubt Inter's win over Juventus in January was the turning point in their season.
The midfielder was on the score-sheet in a 2-0 victory at San Siro as Antonio Conte got one over on his former club in the Derby d'Italia.
Arturo Vidal opened the scoring early on before Barella doubled Inter's lead in the second half, following a magnificent long-range assist from Alessandro Bastoni.
"We sent a strong message in that game," Barella told Inter's Matchday Programme ahead of Sunday's game with Udinese.
"That match is made even more special for me by the fact I provided the assist for the first goal and then scored the second."
As part of the programme, Inter went round each of their players and asked them to pick out what they believed was the turning point in the campaign.
Samir Handanovic was on a similar wavelength to Barella, although the goalkeeper didn't limit his choice to just one game.
"The victories against Juventus, Lazio and Atalanta were important," Inter's captain argued.
"The elimination from the UEFA Champions League was a big blow, but we compacted ourselves after that.
"When we played those head-to-head games, we realised we were the best team in the league."
Milan Skriniar also gave his pick and unsurprisingly went for the 1-0 win over Atalanta, where he scored the winning goal from a corner.
"It was the perfect game in every sense," the defender recalled.
"We won a big game, I scored the winning goal and we kept a clean sheet against the league's best attack at that moment."