Inter Won't Risk Arturo Vidal & Alexis Sanchez Against Udinese Before Copa America, Italian Media Claim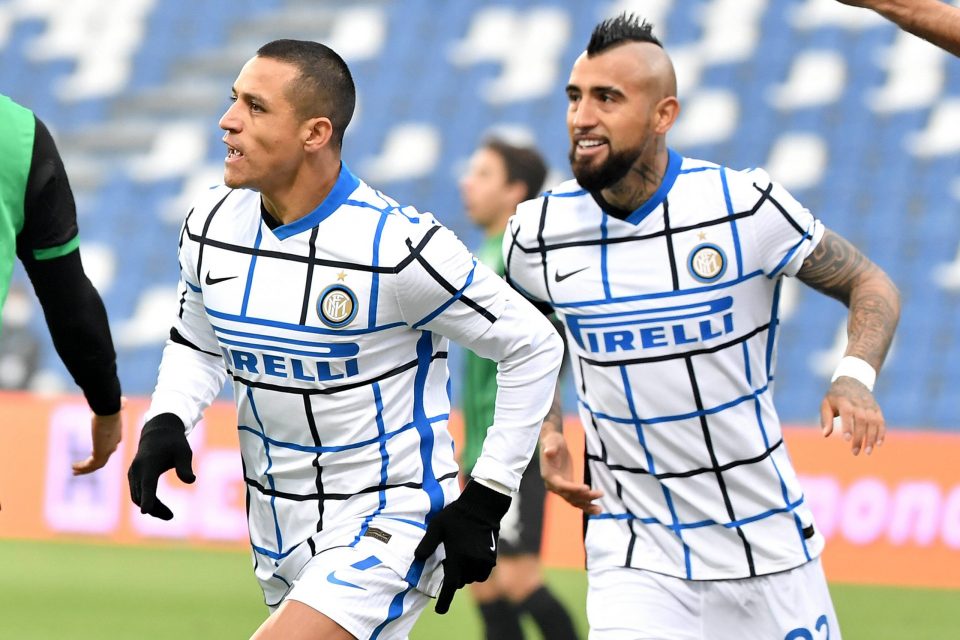 Inter will give Chile's national team a hand on Sunday by resting Arturo Vidal and Alexis Sanchez, according to a report in the Italian media today.
Tuttosport's print edition said neither player would be risked for the Nerazzurri's final Serie A fixture of the season at home to Udinese.
Vidal and Sanchez could make Antonio Conte's squad for the game at San Siro, but they are unlikely to feature given Chile's upcoming participation in FIFA World Cup qualifiers and the Copa America.
Both are recovering from injuries – in particular Vidal, who has not featured since March after knee surgery – and are due to play Chile's next qualifier for Qatar 2022 in Argentina on June 4.
Vidal and Sanchez will then be involved as Martin Lasarte's side host Bolivia on June 9, before La Roja's opening Copa America fixture against Argentina on June 13.
A report elsewhere today confirmed Vidal could make the bench for Inter's match with Udinese on Sunday, while Sanchez is expected to miss out.