Inter Celebrated Serie A Title With Thousands Of Fans Outside San Siro, Italian Media Report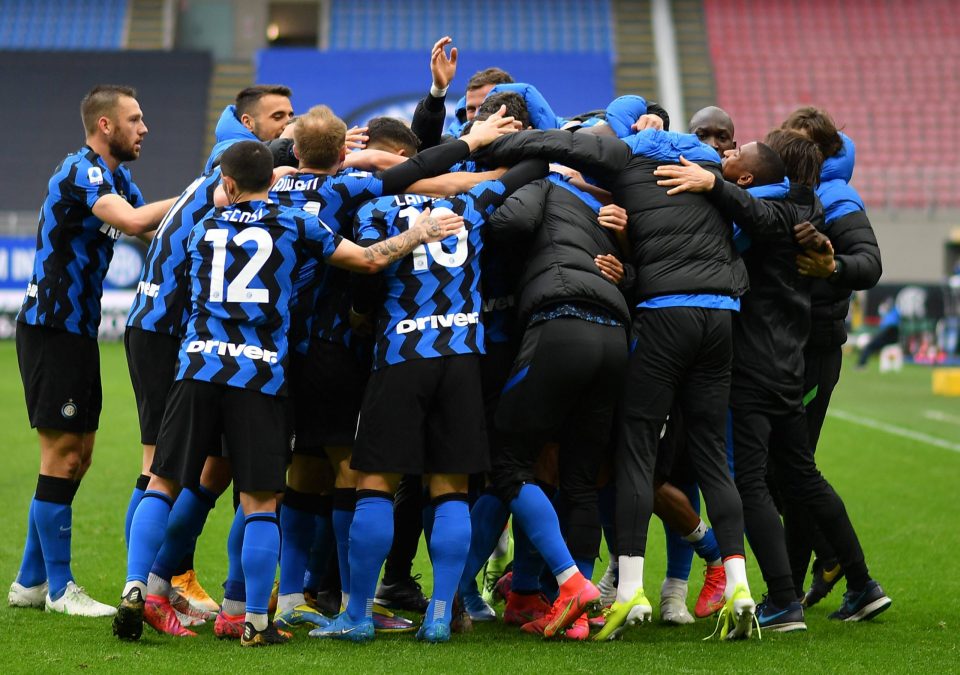 Inter celebrated their Serie A title in style yesterday, as per a report in the Italian media.
Gazzetta dello Sport's print edition said the Nerazzurri's party lasted an entire day, as they finished the campaign with a 5-1 win over Udinese.
Inter were due to celebrate with 4,500 fans outside San Siro after the game, but there were far more than that number present as the players turned up on the stairs.
The players were welcomed like heroes by the fans celebrating below them, who started chanting, launching flares and waving flags to celebrate the Scudetto.
Inter had already been given an excellent reception upon their arrival to San Siro, when their team bus was accompanied to the stadium by a throng of delighted fans.
The 'guard of honour' was very similar to the one they received when they travelled to their match against Sampdoria two weeks ago, although there was more intense emotion on display this time.
Milan was decorated with banners celebrating Inter's 19th Serie A title, ensuring the Scudetto was given the celebration it deserved after nine months of tireless hard work.