Inter To Avoid Bayern Munich & Manchester City In Champions League Groups After Winning Serie A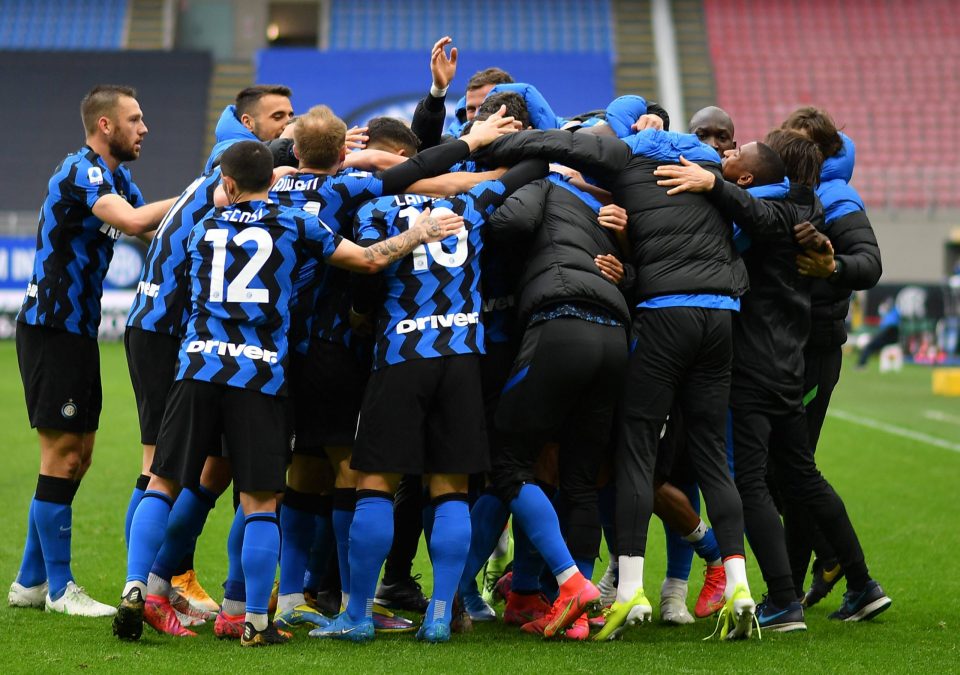 Inter are certain to avoid two European giants in their UEFA Champions League group after becoming Serie A champions.
As explained by FcInter1908.it today, the Nerazzurri will be in pot 1 for next season's draw after winning the Scudetto for the first time since 2010.
Bayern Munich and Manchester City will join Inter after they also won their respective league titles, along with Atletico Madrid, Lille and Sporting CP.
The first pot will be completed with the winner of Wednesday's UEFA Europa League final between Manchester United and Villarreal, plus either Chelsea (if they win the Champions League final) or Russian champions Zenit St Petersburg.
Inter are likely to draw a very difficult team from pot 2, although they cannot draw Juventus because they play in the same league.
Real Madrid, Barcelona, Paris Saint-Germain, Liverpool and Sevilla are possible options, while the other two spots will be filled by two from Chelsea, Manchester United, Borussia Dortmund and FC Porto.
Pot 3 is guaranteed to include Ajax, RB Leipzig and Atalanta (who cannot draw Inter for the same reason as Juventus), while the rest remains uncertain for now.
AC Milan and Wolfsburg will be in pot 4, although again Inter can't draw the Rossoneri given that both play in Serie A.
The Nerazzurri are likely to get a tough draw whatever happens, but they will be obliged to reach the knockout stage regardless after suffering three disappointing group stage exits in a row since returning to the competition in 2018.