Player Ratings Inter 5 – 1 Udinese: Five Star Nerazzurri Kick-Off Scudetto Celebrations In Style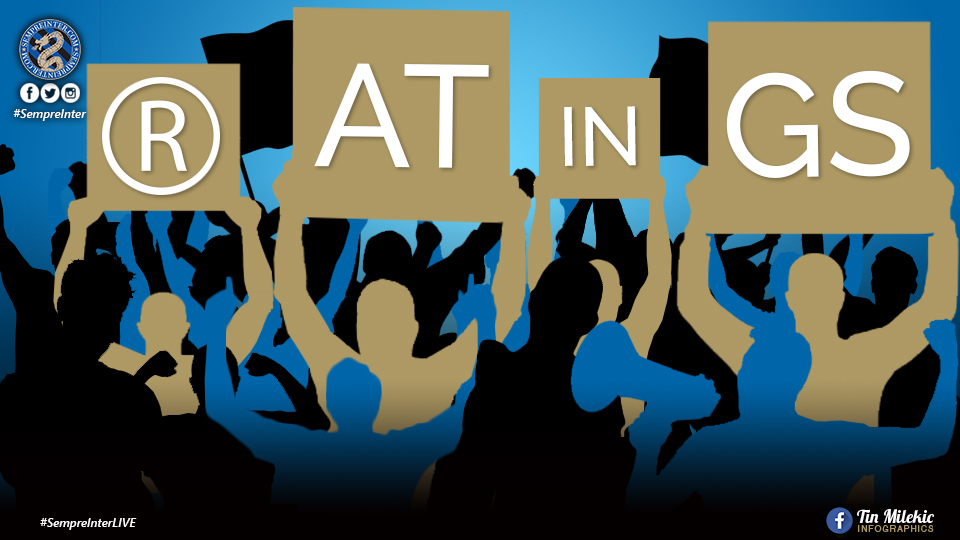 That Inter have been champions of Italy is hardly news, but the trophy was officially handed over after a 5 star performance against Udinese.
Samir Handanovic – 5.5: There was an extra spectator at the San Siro in the first half as Udinese failed to trouble Samir at all. Moved the ball well and always looked in control.
Danilo D'Ambrosio – 6: D'Ambrosio just did as he usually does. Promises 100% and getting his basics right and acheives it more often than not. Kept his flank quiet. No risks.
Andrea Ranocchia – 6: Ranocchia wasn't challenged a lot by Udinese who arent a team that attacks much. Used all his experience to win free kicks and take the fizz out.
Alessandro Bastoni – 6.5: Didn't look like the youngest of the back three at all. Bastoni has taken a step forward in his development this season and the Euros will confirm that.
Achraf Hakimi – 6.5: The midfield weren't really able to hold the ball up and let Hakimi get involved in attack in the first half. Did very well defensively and had a good game.
Matias Vecino – 6: His positioning is perfect, with the ball, without the ball. His play doesn't make you sit up and take notice but he always provides quantity in midfield.
Stefano Sensi – 5: Very poor game by Sensi. The injury showed us why he was having a bad game. Never really looked comfortable and couldn't hit easy passes.
Roberto Gagliardini – 5.5: Gagliardini started in the Brozo role and it showed his weaknesses. Didn't have a great game in offense but brought the steel next to Eriksen and Sensi.
Ashley Young – 6.5: Brilliant last game for Young. His time at Inter will be remembered positively. Scored the first goal to kick off the party at the Meazza today. Solid player.
Lautaro Martinez – 6.5: Scored a penalty but lost his head after that push by Becao. Needs to get his emotions under control as he risked a sending off once or twice today.
Andrea Pinamonti – 6: First start for Pinamonti this season and the Udinese defenders made sure to make their presence felt. Unlucky not to get a few fouls whistled his way.
Christian Eriksen – 7: Very unlucky on the penalty awarded to Udinese but his goal and performance was delightful. Made an impact from the moment he was thrown on.
Daniele Padelli – 5.5: Didn't have any major saves to make on his last appearance for Inter. Could do nothing on the penalty and almost messed up missing a header.
Ivan Perisic – 6.5 : Beautiful goal. Ivan has never looked so relaxed and comfortable at Inter. Conte has got him playing like a world class wingback and he is now a leader.
Romelu Lukaku – 6: Missed an easy goal by his standards but as luck would have it, he scored with his nose. Kept the Udinese defenders occupied almost all by himself.
Alexis Sanchez – 6: First game of the season or the last game of the season, Sanchez will always give it his all and will run and fight for each and every ball. Team player.
Antonio Conte – 7: Got his subs and line ups right today. The team played without any outside pressures and seemed to treat it as an afternoon kick-about in the park.
Manuel Volpi – 7: Missed a couple of yellows for both sides and didn't let the game get dirty. Good use of the VAR on the penalty. Decent referee who didn't ruin a game.
Inter – 10: So much has happened over the last year and a half. This team has played as a unit and have formed a bond that feels like it will never be broken.
Agree? Disagree?
Let us know in the comments below or hit us up on Twitter and Facebook.