Watch – #SempreInterTV | Inter 5 – 1 Udinese: "We Are The Champions Of Italy"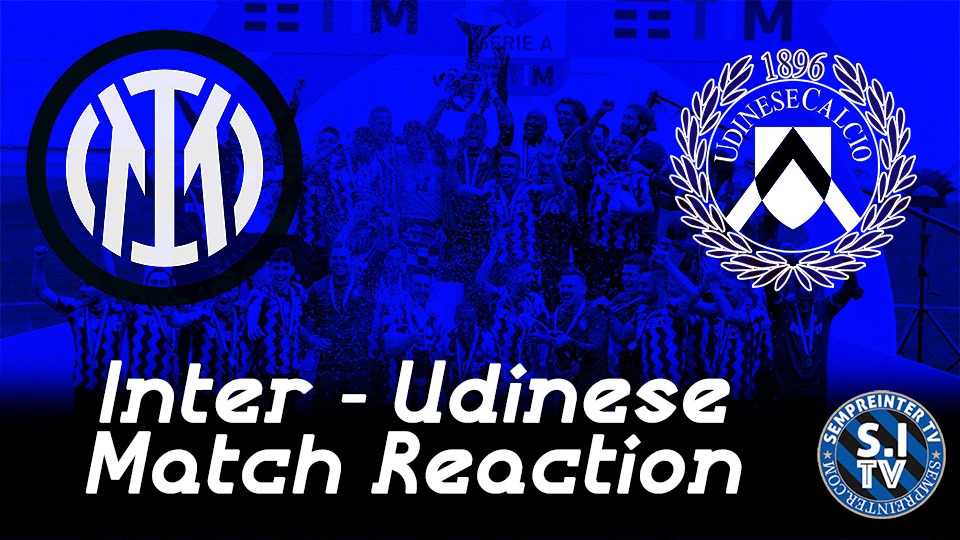 In the latest SempreInterTV video, host Bilal Mirza reacts to Inters trashing of Udinese 5-1 in the Serie A at the Meazza in the last game of the season.
Topics include:
Inter's bench as starters made the difference;
Christian Eriksen masterclass;
Lautaro Martinez attitude;
Juan Musso good enough for Inter?
Who was Inter's Man of The Match for you?
Let us know what you think in the comments below and don't forget to subscribe to SempreInterTV for much more exclusive content from SempreInterTV.