Inter Striker Lautaro Martinez Wanted By Real Madrid & Atletico Madrid, Italian Media Claim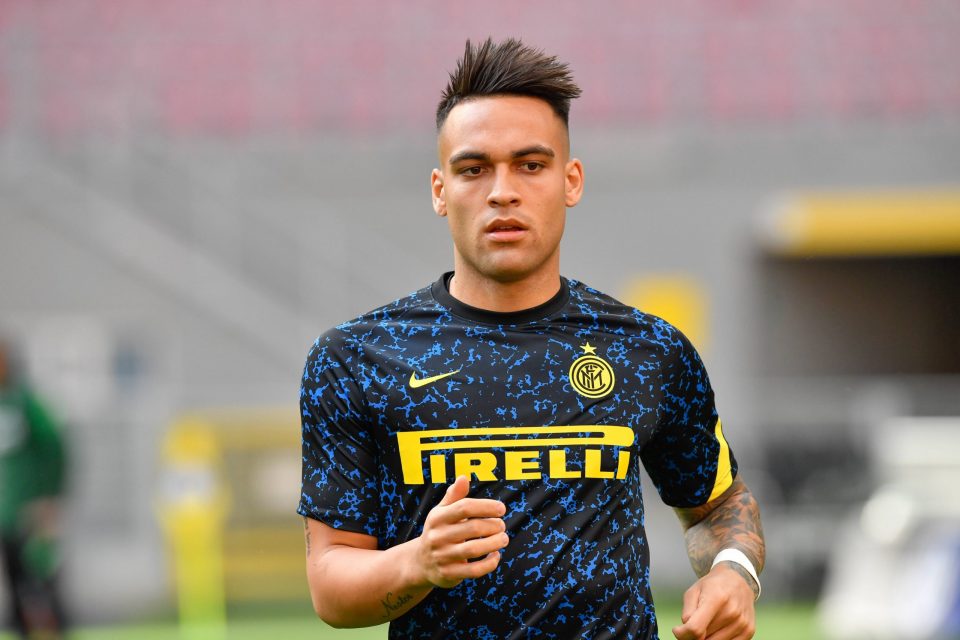 Inter striker Lautaro Martinez could be at the centre of a bidding war in Madrid, according to a report in the Italian media today.
Tuttosport's print edition said Real Madrid and Atletico Madrid had both expressed an interest in El Toro, who is the most likely player to be sold by the Nerazzurri this summer.
Real Madrid have offered €60 million in cash and would be prepared to give up the €27 million Inter have yet to pay them for Achraf Hakimi, effectively making Lautaro worth €87 million.
Atletico Madrid value Lautaro at €90 million, although Inter would have to pay 10% of that to Racing Club anyway, as per their agreement for Lautaro back in 2018.
Lautaro is worth €11.6 million on Inter's balance sheet and his departure would therefore guarantee the club a huge capital gain, the Turin-based paper explained.
Real Madrid have offered the 23-year-old a monster salary worth €9 million annually, which is double the figure Inter have offered the striker for his new three-year contract (€4.5 million).
Inter need to sell someone because their finances are in trouble and they need money before June 30 to balance the books.
Suning would lose control of the club in three years if they don't have enough resources to repay the loan they secured from Oaktree Capital last week.
Antonio Conte would be more prepared to sacrifice players like Ivan Perisic, Marcelo Brozovic or Christian Eriksen, but there are no offers for them at the moment.