Massimo Moratti: "Inter Have Future Even Without Conte, Steven Zhang Tried Everything To Avoid This Situation"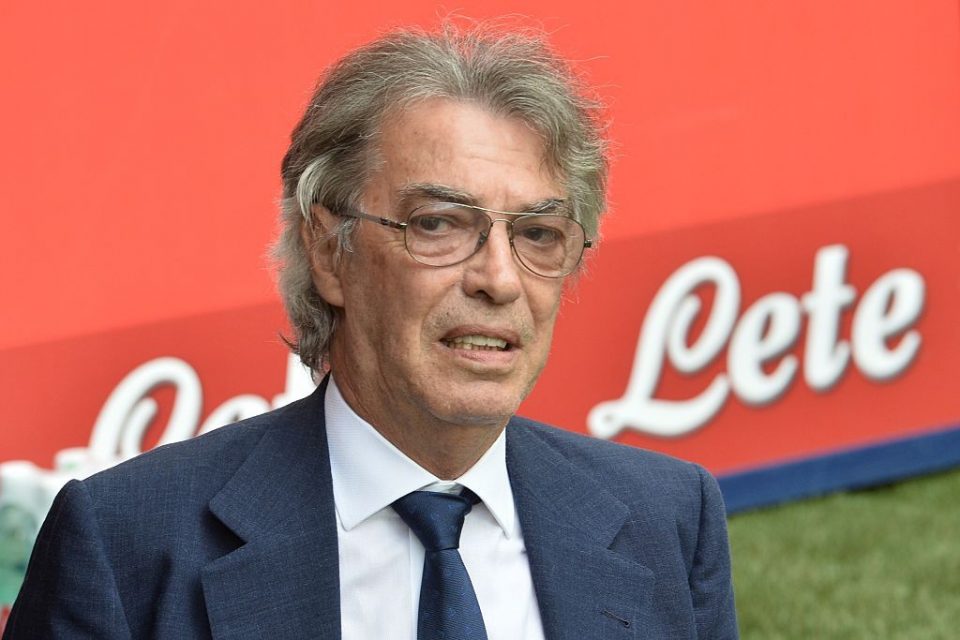 Massimo Moratti is trying to stay confident about Inter's future as Antonio Conte moves closer to a shock exit.
Conte is about to leave the Nerazzurri after growing concerned at Suning's plans to cut costs and potentially sell key players.
Inter could announce Conte's departure as early as tonight, with Max Allegri and Simone Inzaghi their first choices to replace him.
"I don't know what will happen with the coach and the others, but Inter have a future all the same even if there are changes of personnel," Moratti told reporters in Milan earlier, as quoted by FcInterNews.it.
Inter's Curva Nord attacked Steven Zhang earlier by hanging up banners outside the club's offices, inviting him to 'take responsibility or leave'.
Moratti has never hidden his admiration for Zhang and admitted: "I'm disappointed for him because I don't think he's created a situation like this on purpose.
"I think he's done everything possible to avoid it.
"I didn't know about the Curva's banners, but these are the reactions they normally have to participate in the life of the club."
Asked whether Conte could have acted 'less aggressively' with Inter in recent weeks, Moratti argued: "Everyone has their own character and knows their own story, I can't judge."
Inzaghi is one of the possible candidates to replace Conte at Inter, although he could yet sign a contract extension to stay at Lazio.
"I'd leave the club to choose and I can't afford to give personal judgments," Moratti said.
Moratti was asked if he was disappointed by the developments today and said: "Let's try and be happy about having won a beautiful league title.
"Sometimes in life, there are changes which seem negative but turn out to have a positive impact."
Inter's former owner and president was also asked whether he would be prepared to give the club a hand if necessary, or if he felt he was 'outside' the decision-making process.
"I think I'm out of the running to be coach, yes," he joked.
"And I think the same applies for everything else."