Ex-Inter Forward Antonio Cassano: "Piero Ausilio Never Gets Enough Credit, Gasperini Much Better Than Conte"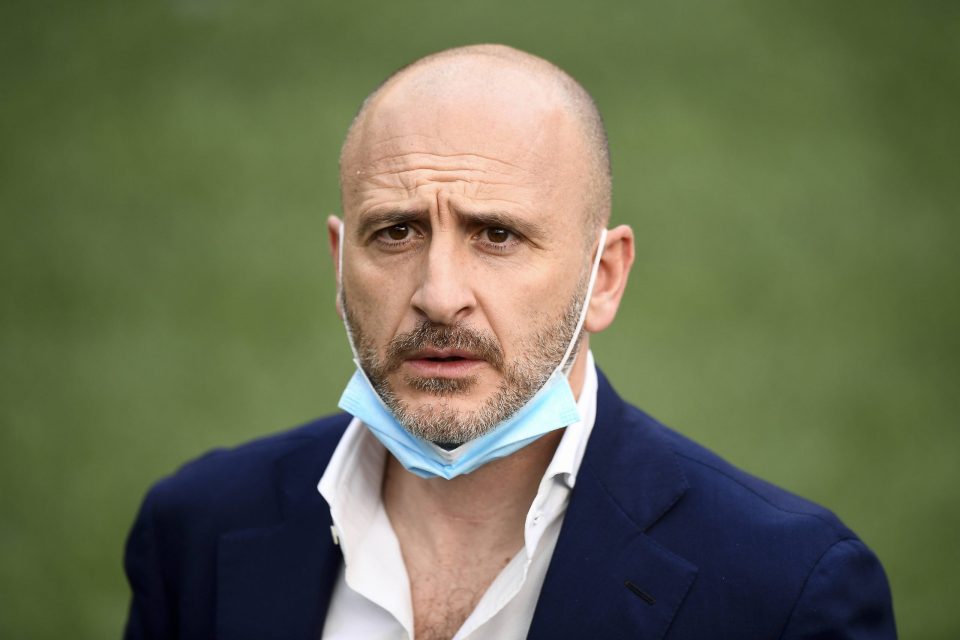 Piero Ausilio is an unsung hero at Inter and deserves more credit, according to former Nerazzurri forward Antonio Cassano.
Inter fans are often divided over the job Ausilio has done as the club's sporting director, but he is part of the management structure that has delivered a first Serie A title since 2010.
Beppe Marotta receives lots of praise for the job he does at Inter but, as Cassano highlighted, Ausilio has played a key role in lots of their biggest recent signings.
"Ausilio has done an exceptional job over the years," Cassano argued while appearing on Christian Vieri's Twitch channel, Bobo TV.
"He signed Romelu Lukaku, Christian Eriksen and Achraf Hakimi but he never appears anywhere.
"Let's leave aside the fact he's my friend, if a friend of mine makes mistakes I tell them.
"Ausilio is never taken into consideration by the newspapers, he does an exceptional job but it's others who get the credit.
"He's been at Inter for 15 years, first acting as Marco Branca's right-hand man and then continuing to win and make great deals like Mateo Kovacic.
"He signed Lautaro Martinez for a decent fee and now he costs loads more, he signed Eriksen who was wanted by Barcelona and Real Madrid, but it's always others who get the praise."
Cassano may have a high opinion of Ausilio but he has far less admiration for Antonio Conte, the mastermind behind Inter's 19th Scudetto.
FantAntonio has never hidden his disapproval of Conte's style of play and he took yet another opportunity to criticise the former Juventus boss.
"Inter were a complete failure in the UEFA Champions League," Cassano added.
"They only had one objective (winning Serie A) and won the league thanks in part to other teams' deficiencies.
"Juventus didn't do well in the league, AC Milan started strong and then faded.
"I think between Conte and Gian Piero Gasperini, there are light years of difference.
"Conte plays a really basic style of football, Inter are solid but they don't play well in my opinion.
"They have a lot of intensity and defensive organisation with everyone behind the ball, then they give the ball to Romelu Lukaku and he sorts things."
Cassano spent one season at Inter under Andrea Stramaccioni and made 39 appearances in all competitions, scoring nine goals.