Inter Legend Giuseppe Bergomi: "Romelu Lukaku & Nicolo Barella Must Not Be Sold"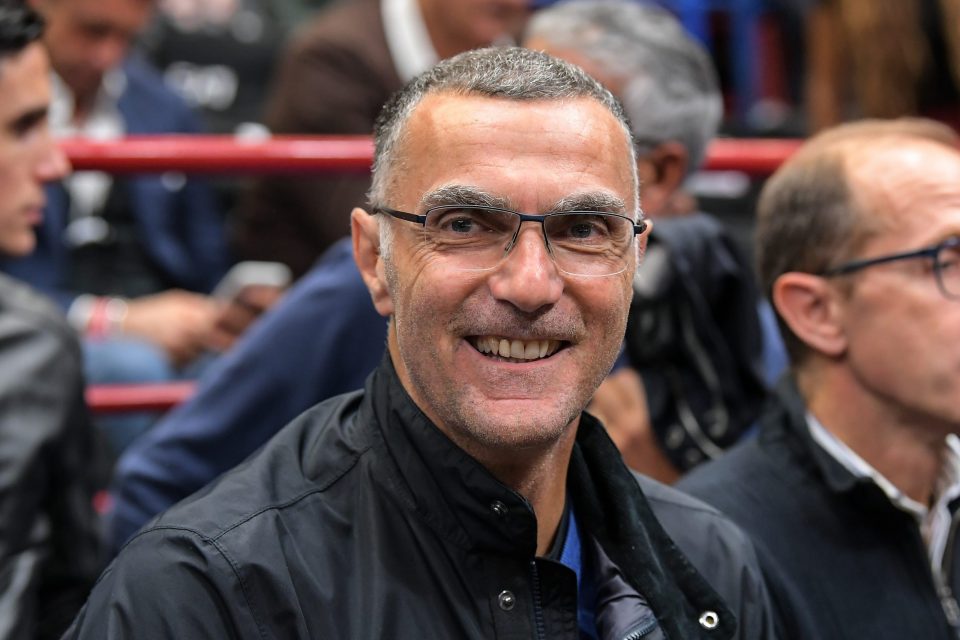 Former Inter captain Giuseppe Bergomi has urged the club to resist all offers for striker Romelu Lukaku and midfielder Nicolo Barella this summer.
The Nerazzurri are facing an uncertain transfer window and financial constraints mean the sale of key players is likely, as owners Suning look to balance the books just weeks after former coach Antonio Conte led them to the Scudetto.
In an interview published in yesterday's newspaper edition of La Gazzetta dello Sport, Bergomi argued that the influence of Lukaku and his development under Conte made it is essential that the club kept hold of him.
"Lukaku is certainly the most important man to keep in this group. Not only for his technical skills, that must be recognised, but for everything he represents today for Inter," the former defender claimed.
"Romelu is an emotional leader, he always has a positive attitude towards his teammates and is a point of reference for everyone. He's the only player who has developed a lot with Conte.
"I have never had any doubts about his adaptability to Italian football, because with us physicality always pays off, as [Zlatan] Ibrahimovic shows now at the age of 40.
"I did not know he had this great human gift though. He does everything for the team, he is the first to sacrifice himself and make the extra effort for his teammate. [Osvaldo] Bagnoli always said, "the forwards are the ones that make you play well." Lukaku is the living expression of this concept."
Bergomi was also keen to see Italian midfielder Barella remain at the Stadio Giuseppe Meazza and felt he had a long future at the club, whilst admitting that it would be difficult to retain wing-back Achraf Hakimi.
"You can't find another Hakimi around, with his change of pace, assists and goals. But I realise that such a winger can be tempting to many big names and can be important for the funds.
"I'd like to see Barella stay. For his consistency, quality, and personality he is unique. He can play in any role in midfield and is an Italian national, he must be the symbol of the future."
Following the departure of Conte last week, Inter appear set to appoint Simone Inzaghi as their new coach after he quit the Lazio job in anticipation of a move to the Nerazzurri, and Bergomi was pleased.
"Inter have paid more than many other clubs for the crisis due to the pandemic. I think the choice of Simone Inzaghi is intelligent, he is the right man to inherit Conte's extraordinary work.
"They have similar systems and principles, and with his arrival it will be possible to continue without major changes," he declared.
Of the many key figures that have been linked with moves elsewhere as the club seek to cash in, Bergomi suggested that they ought to hold on to Croatian midfielder Marcelo Brozovic.
"I repeat, I would keep everyone. But since it does not seem possible, I say keep Brozovic. Inter became solid when Conte returned to 3-5-2, using him to protect the defence. With Inzaghi in a similar set-up, Brozo would be his Lucas Leiva, less defensive but with more quality on the ball.
"Inter's defence is strong but must be protected, with wing-backs pushing up and with preventive cover. Lazio relied heavily on defensive attention, coverage and counterattacks. Brozo is fundamental in this.
"Many of the players have been very precious, and perhaps somehow we could be able to find a solution even without them. For those we have mentioned, I don't think it is possible though," he concluded.