Ex-Lazio Defender Lorenzo Silvagni: "Incoming Inter Coach Simone Inzaghi Is As Demanding As Antonio Conte"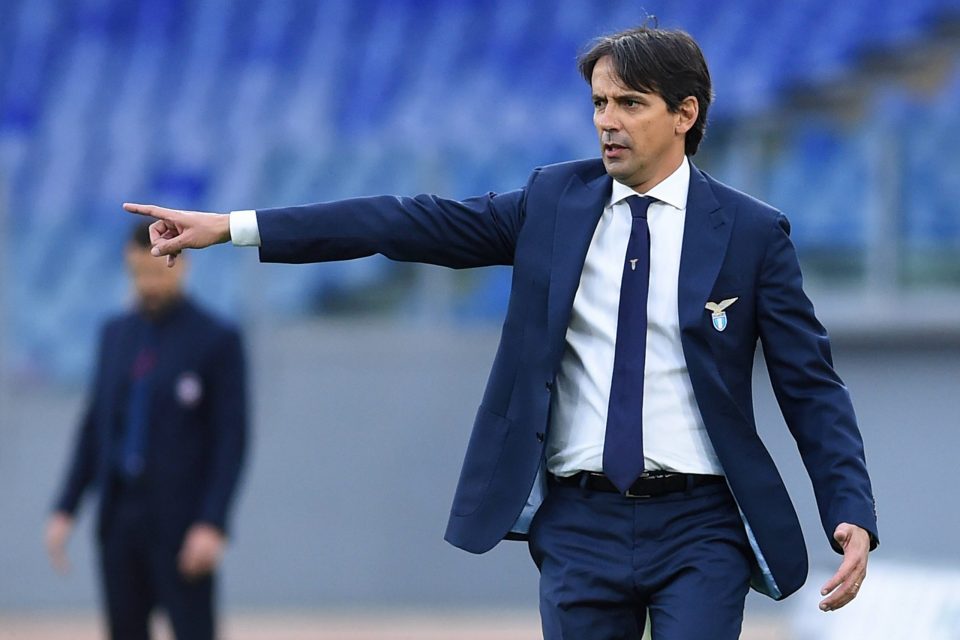 Former Lazio Primavera defender Lorenzo Silvagni has claimed that Inter can expect a continuation of Antonio Conte's approach should Simone Inzaghi replace him as coach.
Conte departed the Nerazzurri last week after leading Inter to a first Scudetto since 2010 and is expected to be replaced by ex-Lazio tactician Inzaghi.
In an interview published in yesterday's newspaper edition of La Gazzetta dello Sport, Silvagni spoke of his experiences of being coached by Inzaghi in Lazio's youth academy and felt he was as demanding and explosive as Conte.
"His cycle in Rome was over. He can only improve with the Nerazzurri. Plus, he's just like Conte, there are many similarities. Beyond their tactics, they are two commanders. Two fighters who are never satisfied. He was like a hammer with us," Silvagni declared.
"It's better not to make him angry. I remember a match with the youth team, 10 years have passed but it's still branded there. We were 3-1 down a few minutes before half-time and Simone went crazy, waving his arms so much that his jacket tore in half on his back.
"In the dressing room he gave us another lecture, screaming more than he had on the pitch, and then he told us: 'Now go out, win and pay me back for my jacket'. We went on to win 4-3."
Silvagni, who never break through into the senior team at Lazio, was confident that Inzaghi would be able to make the step up from the Aquile to coaching the current champions next season.
"He will be able to manage the challenge. He is not one who is afraid, on the contrary. He is ambitious and has character. In addition, the style is well-established.
"I remember my first session with him. He was a bit awkward, the sessions were almost always the same with a few tactical 'games', but that's fine.
"The ball was always at the centre of everything though, and he had an extraordinary passion. He followed everything. When the attackers missed a move he stopped the game and showed everyone how to do it.
"I'll always support him, I could not do otherwise. Inzaghi is like this. Mentality, character, approach, passion. Conte is a Simone to the nth degree," he concluded.
Inzaghi enjoyed five successful seasons at the helm of Lazio, leading the Biancoceleste to the Coppa Italia and the Supercoppa Italiana twice, whilst returning the club to the Champions League.