Inter Striker Lautaro Martinez: "I Wanted To Leave Nerazzurri After Three Months, Mauro Icardi Helped Massively"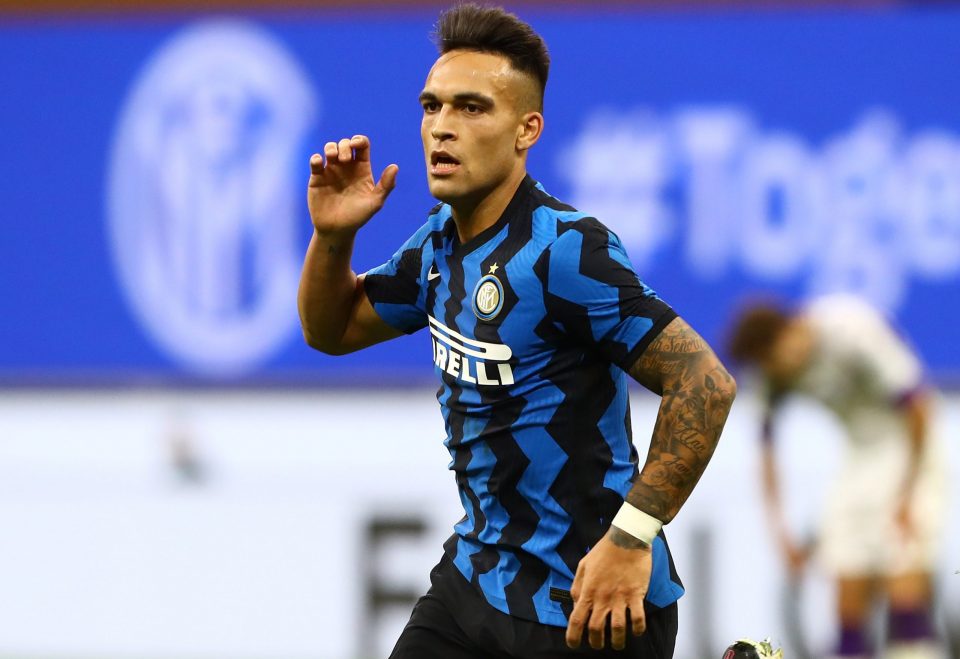 Lautaro Martinez has revealed he wanted to abandon Inter three months after joining the club.
El Toro has just completed a spectacular third season with the Nerazzurri in which he helped Inter win the Serie A title for the first time since 2010.
Lautaro has developed into one of Europe's most talented young strikers, but his adventure at Inter could have ended within months of his move from Racing Club in 2018.
"My first year (at Inter) cost me and shocked me," Lautaro revealed in an interview with La Nacion today.
"I came from Racing Club, where I was always in the starting XI and scored goals while the fans chanted my name, to a new country, a new club, a new language…
"I knew I'd have to adapt but I didn't know it would cost me so much.
"After three months, I'd already said I wanted to leave.
"Sometimes I got in my car and drove around on my own; I was crazy, I wasn't thinking.
"Mauro (Icardi) gave me a gigantic helping hand in that moment, I'll always thank him.
"I'm very happy my first season helped me to develop, I was already playing more in the second year and things changed."
Lautaro had very clear ideas when Inter came calling and even surprised sporting director Piero Ausilio with a very bold request.
"When Inter arrived, the sporting director came to find me in Buenos Airos," Lautaro recalled.
"In that conversation, I asked him if the no. 10 shirt was free and he said: 'Good, good, let's see.'
"When I went to Milan to sign the contract, I insisted that I wanted the no. 10.
"They said to me: 'Look, the 10 has been worn by Ronaldo, Roberto Baggio, Wesley Sneijder, him and him…'
"I said yes, I was aware of that, but I liked the challenge: 'I love it.'
"And they gave it to me: I signed and I did my photo with the no. 10 shirt."
Lautaro also discussed the impact his daughter Nina has had on his life, following her birth at the start of February.
"My entire life has changed, it's changed my way of living and not only at home," he admitted.
"The birth of my daughter has made me more mature: I think about everything two or three times, I'm much calmer.
"Even on the pitch: I used to miss matches because I was always called out for protesting.
"Nina makes me calmer.
"Even at Inter they've told me that I'm different, much more involved in the group and more of a leader.
"I feel I've matured a lot, it's opened my mind."
Nina was born on February 1, the day before Inter played Juventus in the first leg of their Coppa Italia semi-final at San Siro.
Lautaro has revealed how difficult it was to focus on football that night as he thought about who was waiting for him back home.
"I didn't sleep at all that night," he revealed.
"The daughter was still in the incubator but I had to go and train because we had the match the day after.
"Imagine that, my daughter was born and I had to spend her first night away from her.
"I'd hugged her but she was still on oxygen, it was a horrible feeling."