Christian Eriksen Will Play More Centrally For Simone Inzaghi Than He Did For Antonio Conte, Italian Media Reports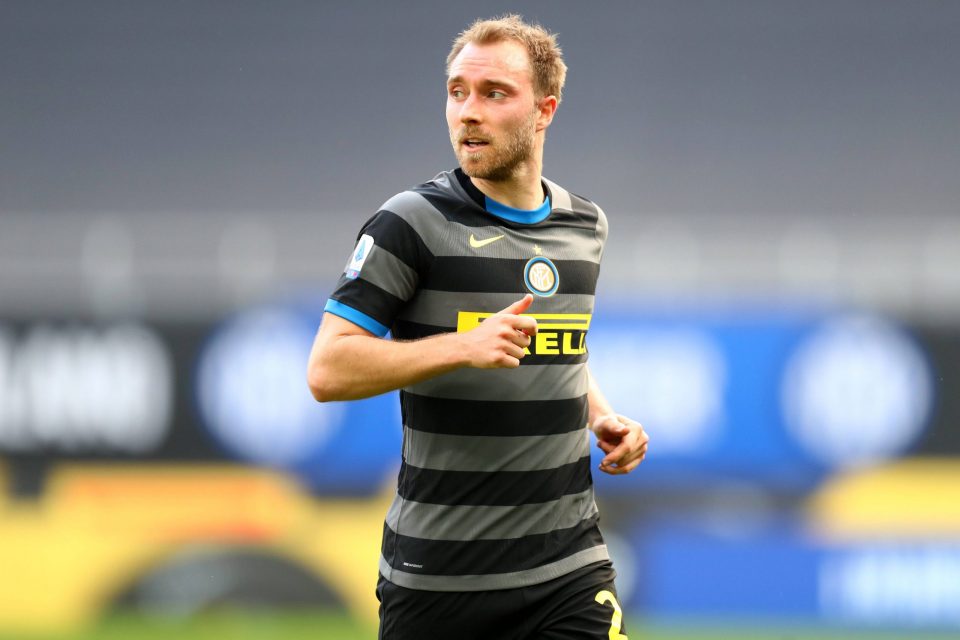 Danish midfielder Christian Eriksen will play a more central role in the team for Simone Inzaghi than he did for previous coach Antonio Conte, according to a report in the Italian media today.
As has been discussed by La Gazzetta dello Sport, Antonio Conte and Simone Inzaghi are both regular users of the 3-5-2 system, which is part of what made Simone Inzaghi such an appealing hire for the Nerazzurri.
The difference between the two coaches though is that every player in an Antonio Conte side has very clearly defined roles and they don't have much freedom to move.
This is not the case for Simone Inzaghi, which is a creative player like Christian Eriksen is likely to have a lot more freedom to pop up in different areas of the pitch and create chances.
Similarities have been drawn with the role that Luis Alberto played for Lazio under Simone Inzaghi, where he could play higher up the pitch than Christian Eriksen traditionally has at Inter.