Sinisa Mihajlovic: "I would Have Taken The Inter Job"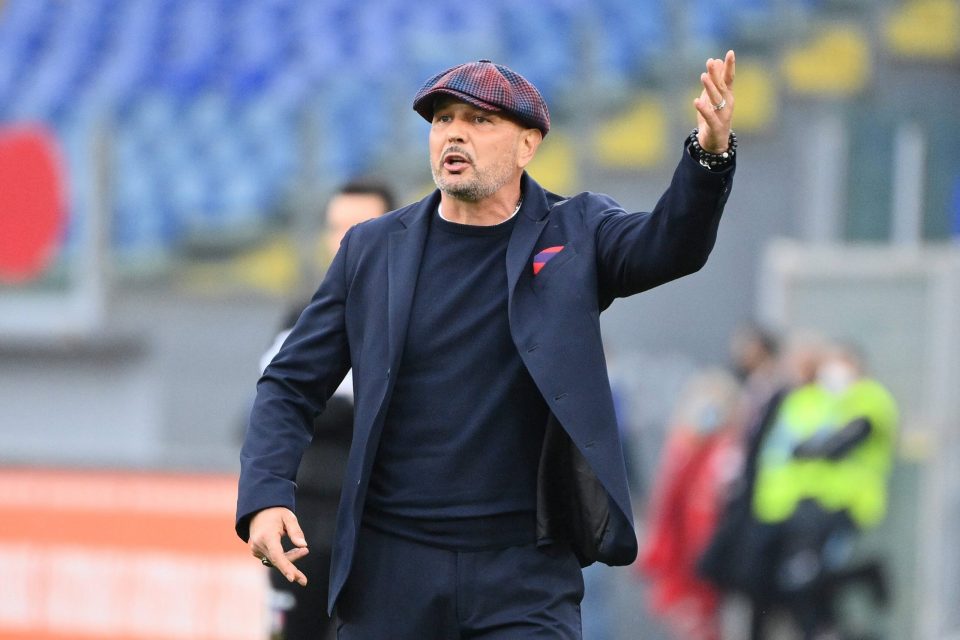 Bologna coach Sinisa Mihajlovic has revealed that he would have taken the Inter job had it been offered to him, according to a report in the Italian media.
Speaking during an interview with La Gazzetta dello Sport, Sinisa Mihajlovic made it clear that even though he is more than happy to stay at Bologna for another season, he would have accepted job offers from Juventus and Inter if they were forthcoming.
"I'm not a hypocrite. I would have listened and accepted as well."
The Bologna coach was linked with both jobs briefly when it became clear that Antonio Conte and Andrea Pirlo would no longer be the coaches of Inter and Juventus respectively.
In the end, it was Simone Inzaghi who had seemed set to remain with Lazio who then took the Inter job, and it was Massimiliano Allegri who took over at Juventus.
In the interview, Sinisa Mihajlovic showed how surprised he was by Antonio Conte's sudden exit from the Nerazzurri.
"Conte's farewell. It rarely happens that those who have won the Scudetto so convincingly then separate. It is clear that the plans and ambitions between him and Inter no longer coincided."