Alexis Sanchez Would Accept Salary Change To Stay At Inter, Italian Media Claim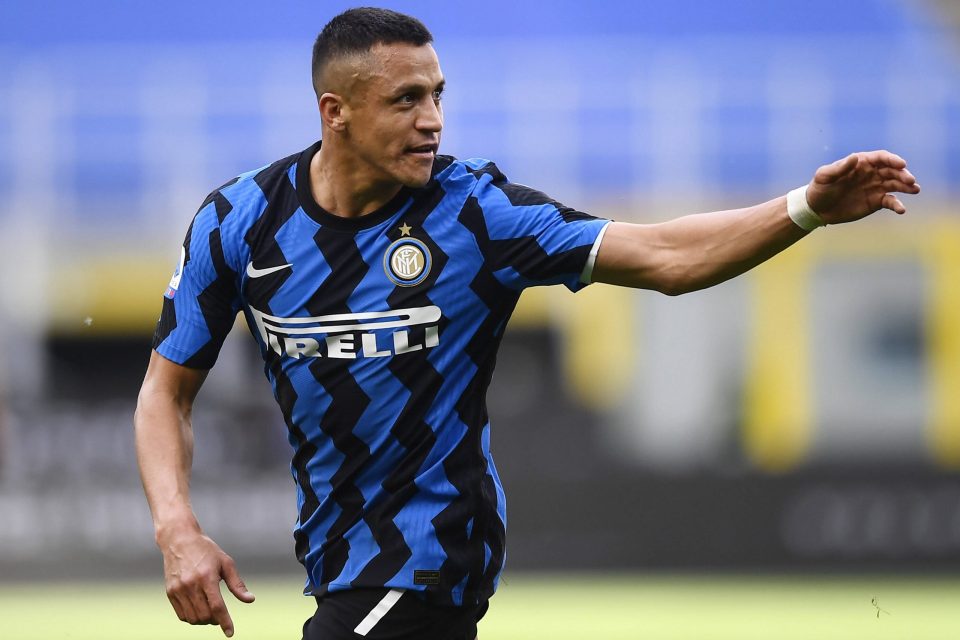 Alexis Sanchez would accept a renegotiated contract if it meant he could stay at Inter, according to a report in the Italian media today.
Gazzetta.it said the Nerazzurri could not afford to pay Sanchez the €14 million he was due after tax during the next two seasons.
The only way Sanchez can stay at Inter is if he agreed to spread the wages across three seasons, and it seems he would be open to this solution.
The former Manchester United forward could prove very useful to Simone Inzaghi, who often uses a 3-5-1-1 system with a rapid forward accompanying a central striker (in this instance Romelu Lukaku).
Sanchez would have to move to MLS or clubs in the Middle East if he wanted to keep his current annual salary worth €7 million, the report warned.
Inter would not be enthusiastic about the idea of paying him €5 million per season either – if Sanchez agreed to spread his wages across three seasons – but it could be a solution to keep him at the club.
Sanchez's agent Fernando Felicevich was advised to seek a new club for the forward recently, and Inter have given him the same mission for Arutro Vidal, another of Felicevich's clients.