Nerazzurri Stopper Milan Skriniar: "I Want To Stay At Inter To Defend The Scudetto, Still Don't Know Why Antonio Conte Left"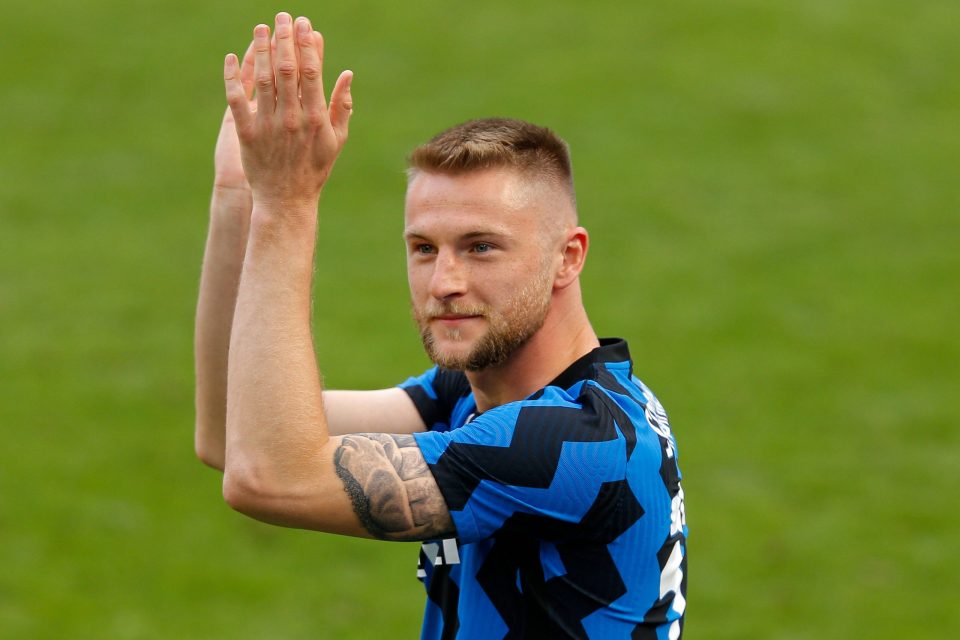 Inter defender Milan Skriniar is determined to stay at the Giuseppe Meazza and help the club win more trophies.
In an interview with news outlet Futbal Pravda reported by Italian media outlet FCInterNews, the Slovak international revealed his feelings and his desire to continue with the Nerazzurri.
The Inter defender explained how the remarkable highs and lows of his fourth season made him feel, culminating with a feeling of triumph when Inter were confirmed as Italian champions.
The center-back joined Inter from Sampdoria in the summer of 2017, and has scored seven goals from 167 appearances in all competitions for the Nerazzurri.
The 26-year-old has become a fan favourite at the Giuseppe Meazza thanks to his consistent performances in the Inter backline and his devotion to the club.
The former Sampdoria player continued by talking about former Inter manager Antonio Conte's impact:
"Conte, who is now our former manager, slowly instilled in us his vision of football and an understanding of where to be on the pitch. In this first place he influenced us with his winning mentality."
"We as players followed him, giving everything we had to get results. We won the title, with a big margin in the end."
On the differences between Conte and his predecessor Luciano Spalletti, Skriniar said:
"Obviously Spalletti wanted to win and gave his all, but Conte added something more and was successful. In our first year with him we reached the Europa League final, and in the second we won the scudetto."
"The fact that he left surprised me, and I think the teammates I spoke with were also surprised by it. I only found out about it after I came back to Slovakia, and I still don't know the reason for it."
Skriniar made clear that he is not interested in leaving Inter this summer stressing that he wants to win more trophies with the Nerazzurri:
"I am not thinking about that now. I want to stay at Inter, defend the Scudetto with the Nerazzurri – that's still the case."
"In the next few days I'm concentrating on the matches with the national team. The market rumours do not bother or distract me."
He continued by explaining his feelings about the energy levels and rest after a long and difficult season:
"Of course, the success at Inter gave me energy. Still, I don't deny that a few days of vacation would have been useful for me and for other players."
"But now that that is not possible, there will be time for rest after the tournament. I am looking forward to the tournament and believe that we will play well and also get good results, which will be satisfying to those who support us."
The Inter defender is expected to play his first game at this summer's Euros when Slovakia open their group stage on Monday with a match against Poland.