Milan Skriniar's Father on Inter Defender: "I Never Dreamed That He Could Reach This Point"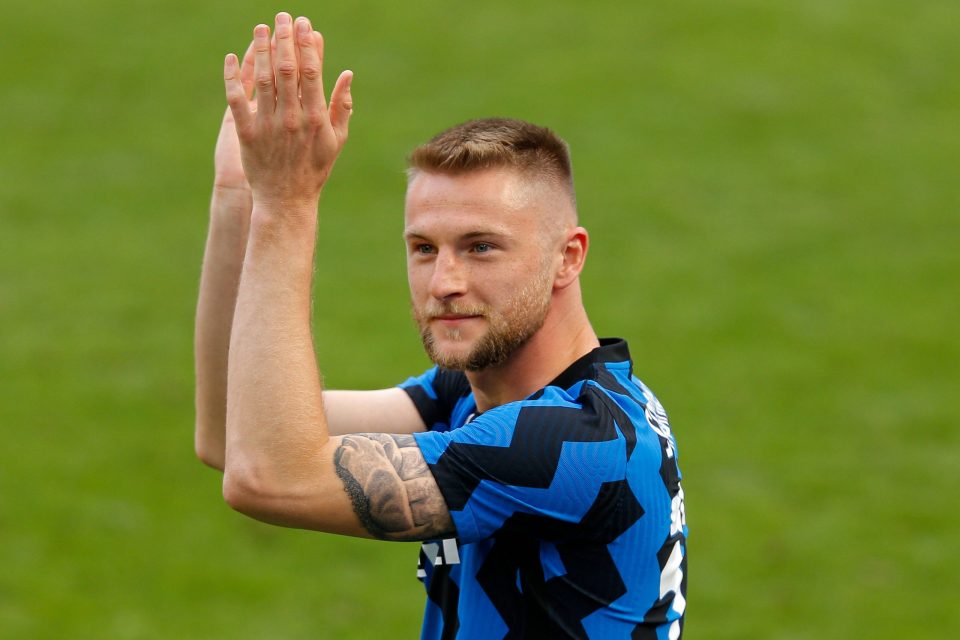 The father of Inter defender Milan Skriniar has expressed his immense pride and surprise at the career achievements of his son, according to a report in the Slovakian media today.
Speaking during an interview with Slovakian publication Sme.sk, the father of Milan Skriniar revealed that he never expected his son to be as successful as he has been, despite always having faith in his abilities.
"I have always believed that he would be a good footballer, but I never dreamed he could get to this point. He probably hasn't realized it yet, but it's in history."
He also spoke with immense pride about how important it is for the country of Slovakia to have a player winning a major European title. He cited the amount of time fellow Slovak Marek Hamsik spent playing for Napoli without winning a title.
"For Slovakia, it's huge publicity. At this point, he will have a memory for the rest of his life. And nothing can ever erase it. The Serie A triumph is all the more precious because Inter hadn't won the Scudetto for eleven years. When he called us after winning the title, I cried. It's great that a Slovak has won one of the most prestigious championships. Marek Hamšík and Napoli have tried for years, but have never succeeded."
The interview also served as a way to put to bed any suggestions that Milan Skriniar had difficulties working with ex-Inter coach Antonio Conte.
"Someone wrote that he had problems with the coach, but that's not true. There was simply a lot of competition from quality defenders."
Milan Skriniar's dad also suggested the success has not gone to his son's head, and he is still the same person as when he first started playing.
"Certainly not, since childhood he has always remained the same. He never felt above anyone and was always humble, honest."