Inter's Milan Skriniar: "The National Team Expects More From Me Now"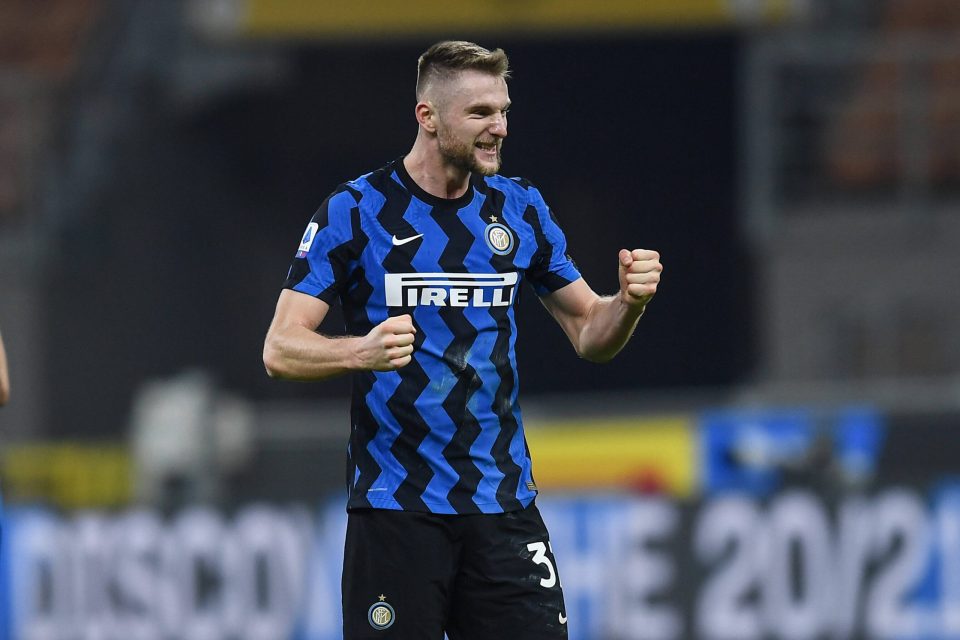 Inter defender Milan Skriniar has been discussing his responsibility towards the Slovakian national team ahead of their Euro 2020 opener, according to the Slovakian broadcast media.
Speaking during a broadcast for the wider Slovakian press, Milan Skriniar explained how when he was part of the squad for the 2016 European Championships, he was just a kid that no one expected any big performances from.
"I played Euro 2016 as a newcomer to the Slovak national team."
Now though, Milan Skriniar has been one of the most important players for the national team alongside Napoli legend Marek Hamsik. At the age of 33, his influence over the squad is beginning to wane and that is why Milan Skriniar feels he must step up and become the main man in the team.
"In recent years I have run my course and have grown both as a person and as a player. Today I have greater responsibilities and the team also expects more from me."
Slovakia find themselves in a tough group for the tournament where they will play Spain, Poland, and Sweden. Milan Skriniar is quietly optimistic though that his team can surprise some people and make it out of the group.
"We believe in qualification. If we succeed we can also think of other goals. But the first goal is to overcome the group phase and to do so we will fight in every game."