Jorginho On Inter's Nicolo Barella: "He Is Like N'Golo Kante"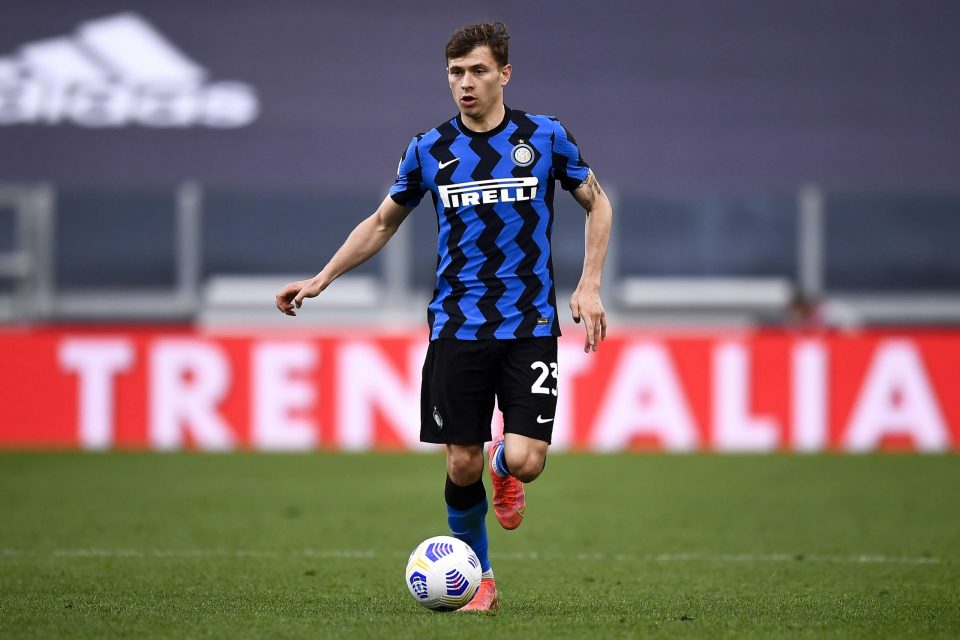 Chelsea midfielder Jorginho has bestowed an incredibly high honour upon Inter midfielder Nicolo Barella by comparing him to another Chelsea midfielder, N'Golo Kante.
During the post-match press conference following Italy's commanding 3-0 win over Turkey on Friday night, the ex-Napoli midfielder made his admiration for Nicolo Barella abundantly clear.
N'Golo Kante is renowned for his ability to cover every blade of grass during a football match without ever seeming to get tired. As well as that, he is excellent on the ball and can aid his team in attack too.
"They resemble each other in characteristics. They have physical power, they run for all 120 minutes, they cover a lot of the field. I must say that they give me a big hand in midfield on recovering balls. I think Nico looks a lot like Kanté."
Nicolo Barella played a slightly more defensive role than many thought he might against Turkey. Most of his involvement came from tackling opposition players and playing simple passes to Gli Azzurri's forward players.
Having this sort of player alongside Jorginho has been vital for both Chelsea and Italy so far, because it frees him up to pick out intricate passes that many players struggle to see.