Inter Defender Matteo Darmian: "I Have Always Tried To Be Ready, I Scored A Lot Of Goals"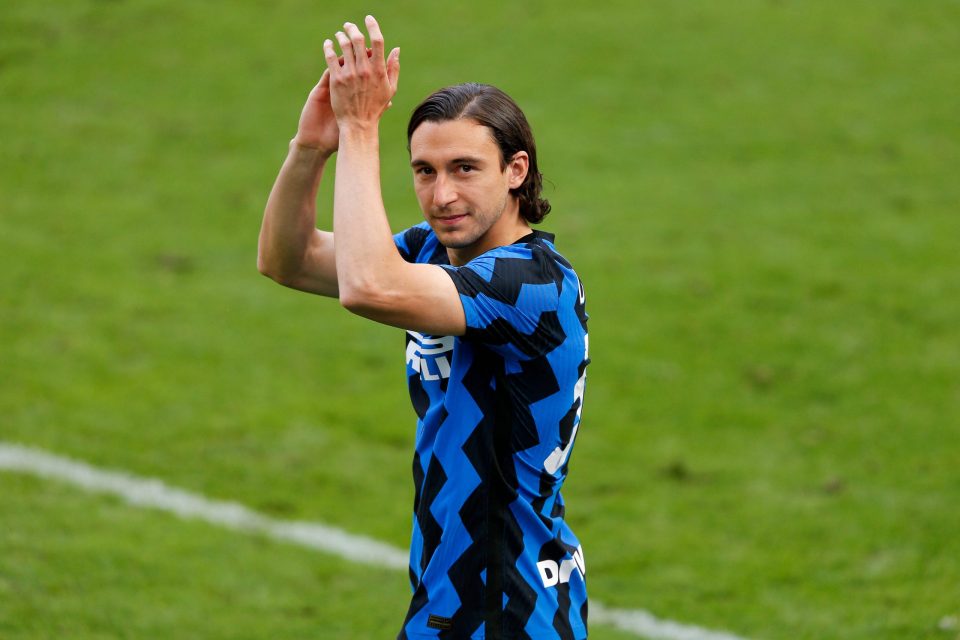 Matteo Darmian's arrival at Inter during the summer of 2020 was seen as an acquisition of a player who could add touches of professionalism and versatility to Antonio Conte's side.
The 31-year-old Italian international certainly brought those qualities, but also the tendency to score significant goals, which he discusses in an interview included in the "I M TOGETHER" documentary on Inter's official YouTube account.
The Italian, formerly of Torino, Manchester United, and Parma is a versatile player who can play on either the left or the right side of the team, and always brings energy and positional discipline to a side.
However, last season Darmian also had his best ever goalscoring season – his three goals across the Serie A campaign may not sound impressive in and of itself, but his propensity to score winning goals made his contributions very valuable.
However, the Italian does not feel overly concerned about his own exploits, and feels most positively about celebrating with the team, happy to have contributed in important moments of collective success for the Nerazzurri.
"When you can help the team and score goals that's great," Darmian says, "especially when they're decisive goals for winning matches."
He continues: "I have always tried to make myself ready to be available to the coach, to the team, to give my contribution."
"I'm happy to score goals but the fundamental thing is that the team has achieved a goal. Something hard and difficult with much work and sacrifice. Until we were mathematically confirmed as champions we never gave an inch, and we've always tried to bring home as many points as possible."
"I M TOGETHER" can be watched here: