Georginio Wijnaldum's Agent: "Inter Made An Offer In January But Pulled Out When Steven Zhang Couldn't Bring Capital From China"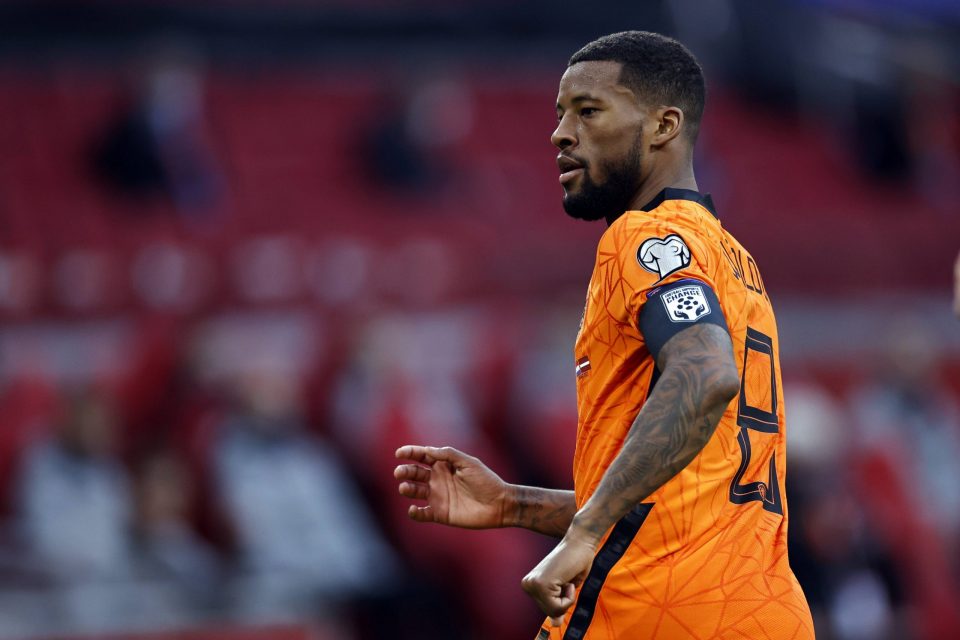 Dutch captain Georginio Wijnaldum was a target for Inter in January, but the club pulled out of negotiations for the player due to lack of funds to continue negotiations.
This is according to the player's agent Humphry Nijman, who when speaking to the "Here We Go" podcast as reported by FCInter1908, claimed that Inter approached the player in January.
The 30-year-old Dutch midfielder is set to join Paris Saint-Germain on a free transfer, having signed a three-year-deal to bring him to the French capital upon the expiration of his contract with Liverpool on June 30.
The player was also heavily linked with Barcelona before he decided on PSG, but was also of interest to numerous European clubs, with Inter among the list.
The agent's claims reflect the fact that Inter are currently in a financial situation where competing for major signings is difficult, as the club must be financially disciplined and not overspend their budget making large offers for targets.
Speaking to the podcast Nijman had this to say:
"In January, Inter made themselves heard, with sporting director Piero Ausilio making an offer to the player. Then due to the financial problems of Inter and Steven Zhang, who had difficulty getting money out of China, they stopped negotiations, because they could not keep the offer they had initially promised."
He continued: "Inter were the first club to show interest in Gini, then Juve with Paratici and at the same time PSG with Leonardo. We have known about Barcelona for some time given the relationship between Gini and Koeman."
Nijman closed by saying that the link between Wijnaldum and Inter would have been plausible were it not for the economics of the deal:
"Inter made a major offer, if it were not for their economic problems they would have been a real option for Gini."