Christian Eriksen's Returns Home From Hospital For Rest Before Discussions With Inter Begin, Italian Media Report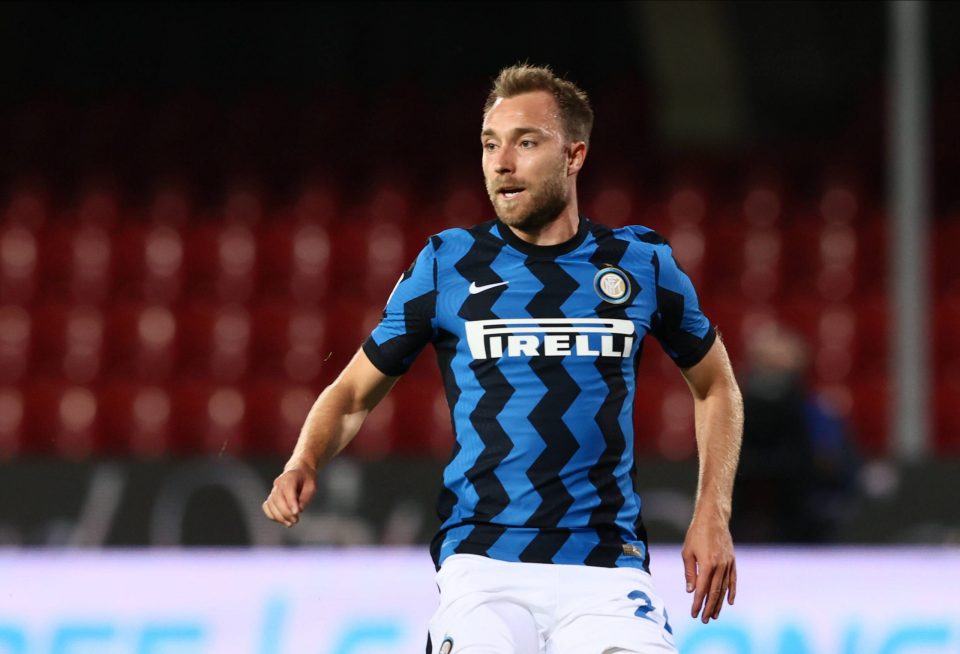 Christian Eriksen is now at his villa in Odense, Denmark, now that he has been discharged from the hospital following his cardiac arrest, according to a report in the Italian media today.
As has been reported by La Gazzetta dello Sport today, Christian Eriksen will be resting up and recovering from his Odense villa in Denmark with his wife, Sabrina, and their two children.
Sabrina was quoted as saying upon arrival: "He is fine. Now we are here and we only need a little rest and tranquillity."
Christian Eriksen collapsed on the pitch during his countries opening Euro 2020 game against Finland in Copenhagen. He was given immediate medical attention on the pitch, including CPR. 
He was then taken to the hospital for further examinations where UEFA and the Danish Football Association confirmed that was stable and talking. The game was resumed and Finland went on to win the match 1-0 thanks to a second-half goal.
In the coming weeks, talks will begin with Inter over further examinations to see if he can play football again for the Nerazzurri.