Inter Hope To Meet Christian Eriksen In July To Discuss The Future, Italian Media Report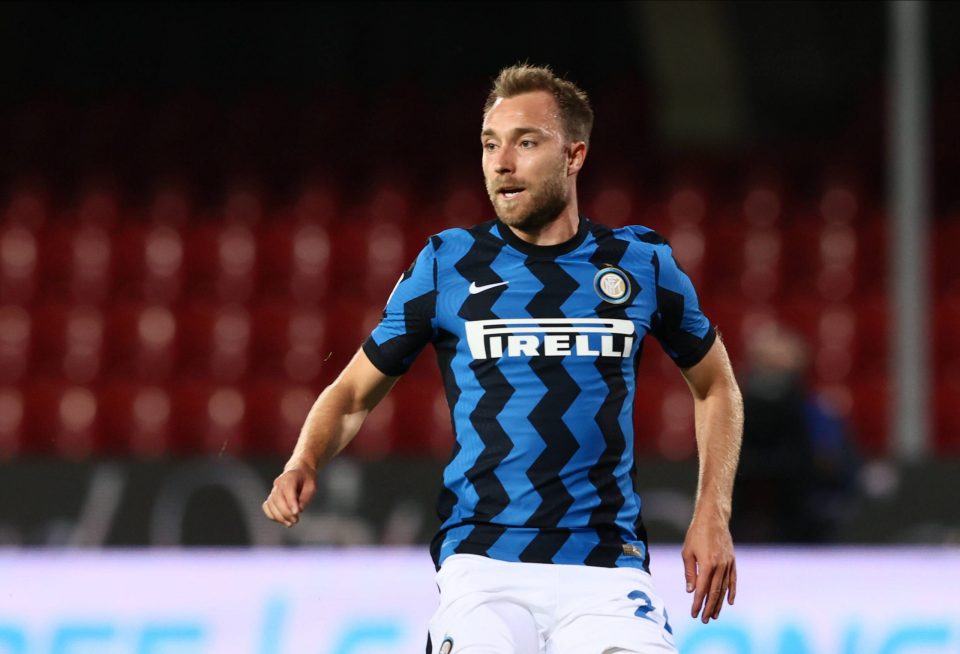 Inter are hoping that they can meet with Christian Eriksen at the same time as the rest of the team in July to discuss the next steps following his cardiac arrest, according to a report in the Italian media today.
As has been reported by La Gazzetta dello Sport, the Nerazzurri are already making detailed plans to accompany the idea that Christian Eriksen may not play for the club again.
The loan market is already being examined in order to find a replacement, and now they hope that the Dane will be in Milan on July 8th to meet Simone Inzaghi and the rest of the team.
Christian Eriksen collapsed on the pitch during his countries opening Euro 2020 game against Finland in Copenhagen. He was given immediate medical attention on the pitch, including CPR. 
He is now resting at his home in Odense following being discharged from the hospital. He is supposed to rest for at least three weeks.