Claudio Lotito & Simone Inzaghi's Relationship Could Scupper Any Manuel Lazzari To Inter Deal, Italian Media Report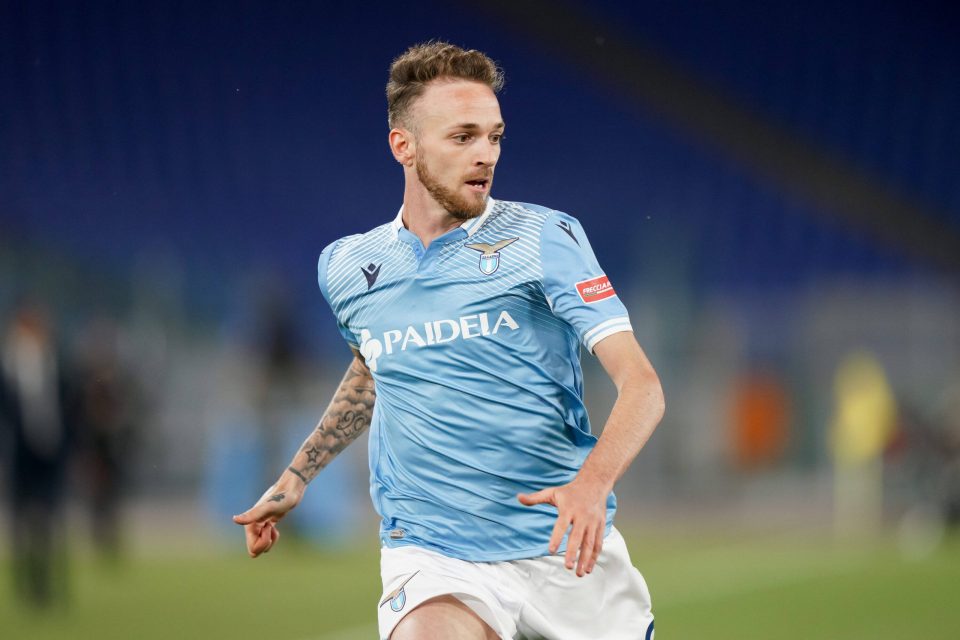 The heavily strained relationship between Lazio owner Claudio Lotito and new Inter boss Simone Inzaghi could make a deal for Manuel Lazzari almost impossible, according to a report in the Italian media today.
As has been reported by La Gazzetta dello Sport, the manner in which Simone Inzaghi left Lazio to take the managerial post at the Nerazzurri could make dealing with Claudio Lotito significantly more difficult than normal.
Unfortunately for Inter, Manuel Lazzari is Simone Inzaghi's first choice to replace Achraf Hakimi on the right-hand side of the 3-5-2 system. It is the role that the Italian played under Simone Inzaghi at Lazio, meaning there would be almost no adjustment period and that appeals to Inter.
Another option in that department is Arsenal's Hector Bellerin, but the club are wary that he is a product of Barcelona's La Masia academy, meaning he has always been trained to be part of a back four and has no experience playing in a 3-5-2 as a wing-back.