Sampdori Forward Mikkel Damsgaard: "I've Always Been Inspired By Inter's Christian Eriksen"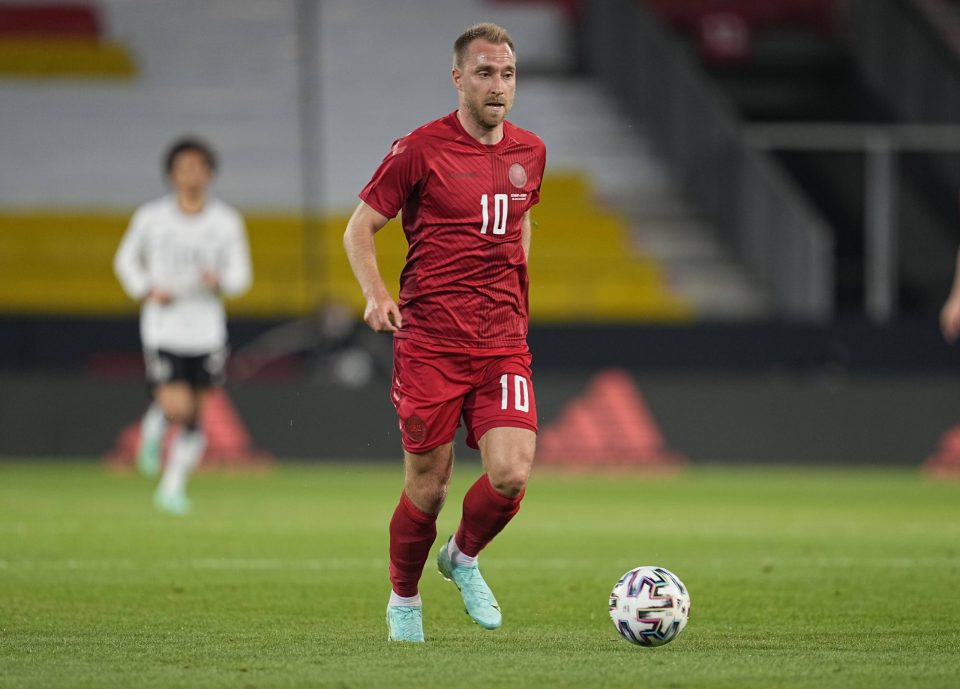 Sampdoria forward Mikkel Damsgaard has spoken about the influence of Inter midfielder Christian Eriksen on his game.
Speaking in an official press conference as reported by FCInterNews, the 20-year-old talked about the influence which the Nerazzurri midfielder had on him when he was younger, and continues to have.
Damsgaard and Eriksen are Serie A rivals but international teammates, and Damsgaard looked up to the 29-year-old Inter man both before meeting him when playing in the international, and after.
Eriksen's heart attack during Denmark's EURO 2020 opener against Finland ruled him out of the rest of the tournament, and has cast doubt on what his future in football will look like.
However, apart from being supported through his recovery by Denmark and Inter players and supporters, the 29-year-old also continues to be admired for his abilities on a pitch.
Damsgaard has been one of the players to step up in Eriksen's absence, as the Sampdoria winger's performances have been vital to the Danes' progression to the quarterfinals at the tournament, where they will hope to overcome the Czech Republic on Saturday.
On the influence of Eriksen, Damsgaard had this to say:
"I can say that I am inspired by him. Eriksen is one of the players I have looked to emulate the most. I admired him a lot when I was younger, and since then, I've always played as number ten, just like he did, so it was hard not to look up to him."
"I took a lot of inspiration from him," Damsgaard continued, "studied many details of his game and how he finds spaces. I've tried to include him in my game since I was little. Then it was crazy to be able to be with him in the national team and to see how he trains."
However, the Sampdoria player wishes to be clear that he is not someone with exactly the same profile as his Inter counterpart Eriksen:
"We play in different roles, I am a little further forward than him, as he plays as a central midfielder. I am a creator who has to create chances, more of a winger, who takes up wide positions and must find the right spaces and find a connection between the midfield and the forwards to break down defenses."