Ex-Inter Coach Antonio Conte: "Nicolo Barella Has More Energy In The Italy Midfield Than The Others"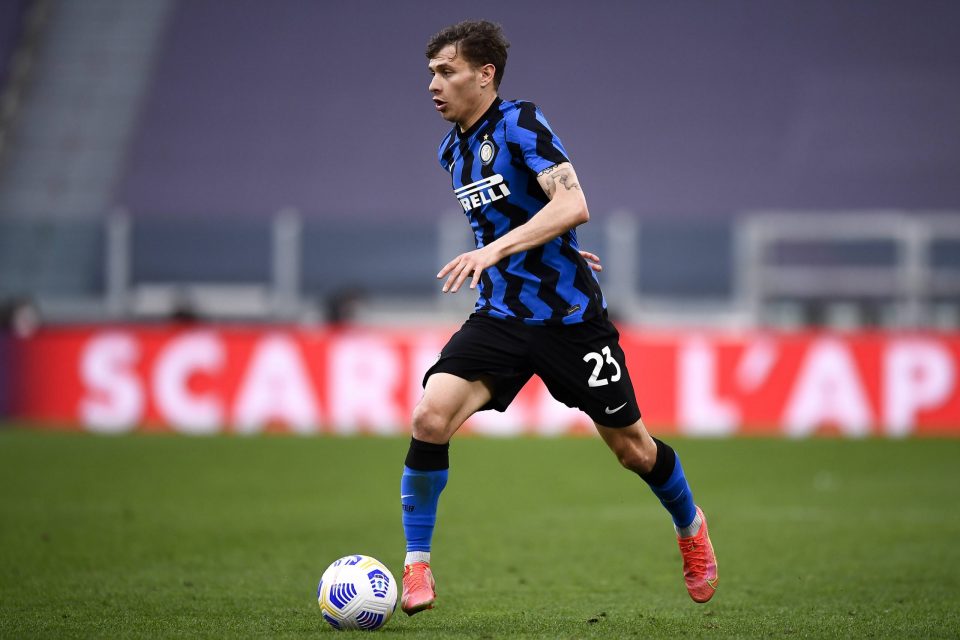 Ex-Inter coach Antonio Conte has suggested that Nicolo Barella has a higher energy level in Italy's midfield than Marco Verratti and Jorginho, according to a report in the English media.
Whilst writing for the English newspaper The Daily Telegraph, Antonio Conte made his affection of the Inter midfielder absolutely clear. He believes that he provides the zip within Roberto Mancini's Italy midfield rather than the two who tend to play alongside him.
"If we compare him to Verratti or Jorginho, the two of them are good at playing with the ball between their feet, but they don't have the same energy as Barella. I think Italy's midfield with the three of them is complete."
Antonio Conte also explained how Nicolo Barella's rise is so impressive because up until just two years ago, he was playing for Cagliari who are a step down from Inter and the Italian national team.
"Barella is a player who only two years ago played for Cagliari, in a mid-level team. In the last two seasons at Inter he has improved a lot."
Antonio Conte joined Inter in the same year as Nicolo Barella, but it is the midfielder that has lasted the longest. The coach left the club after winning the Scudetto in 2020/21 because of the financial restrictions that Suning were enforcing on the team.