Inter Youngster Mattia Zanotti: "I Look To Learn A Lot Matteo Darmian"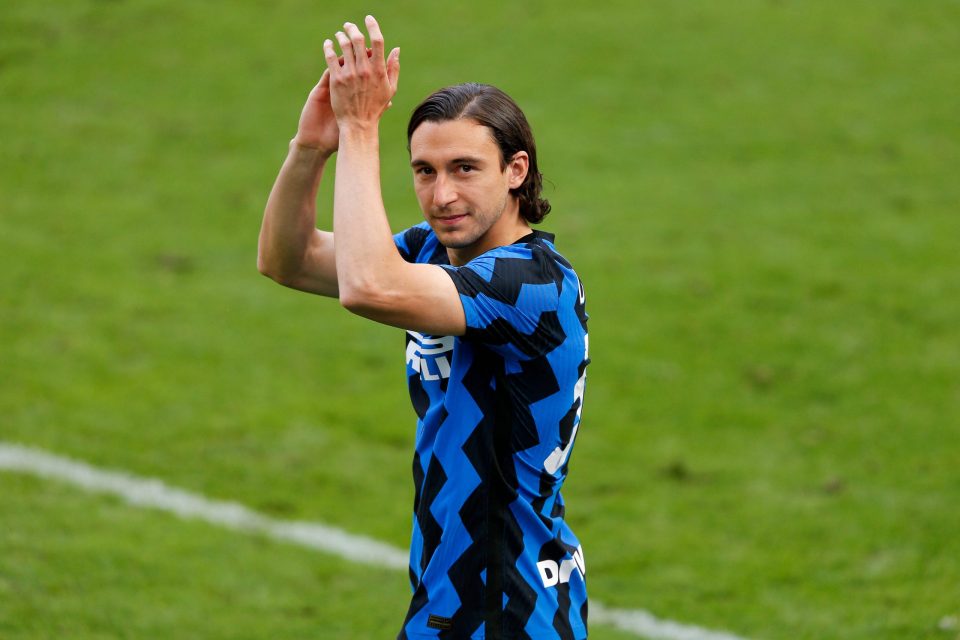 Inter Primavera striker Mattia Zanotti has opened up about his feelings on the opportunity to train with the Nerazzurri first team and manager Simone Inzaghi as the club work in pre-season training camp.
Speaking to Inter TV, as reported by FCInterNews, the 18-year-old explained that he is learning a lot and improving as a player from the experience, especially citing Inter's Matteo Darmian as a strong influence.
The focus for many fans and journalist with a new manager like Simone Inzaghi will tend to be on the effect he has on the first team as he looks to realize his tactical vision and compete for senior trophies.
However, Zanotti's words highlight the strength of the connection between the players in the senior squad and the youth sectors in the Primavera who are frequently called up to train with and learn from their first-team counterparts.
On his impressions of the training camp he said this:
"I'm having a great experience thanks to Mr. Simone Inzaghi, and the teammates who welcomed us, giving us an incredible experience. It's great to train with top players, you can learn a lot from observing them, day by day. I am very inspired by Matteo Darmian, who is very good at giving a significant contribution both in the offensive and in the defensive phase: I try to learn a lot from him."
On the areas of his game he needs to improve, Zanotti had this to say:
"Personally I have to develop a lot in the attacking phase, I'm trying to improve myself. My strength is positioning on the pitch from a tactical point of view, even if I definitely have to learn. From a personal point of view, I played the whole second round with the Under-19's, scoring in the semifinals. I really found my footing. "
And on new Primavera coach Christian Chivu, he said, "He is a very strong coach from the point of view of his character and will certainly teach us a lot."