Ex-Inter Assistant Coach Cristian Stellini: "Antonio Conte Left Due To Lack Of Continuity"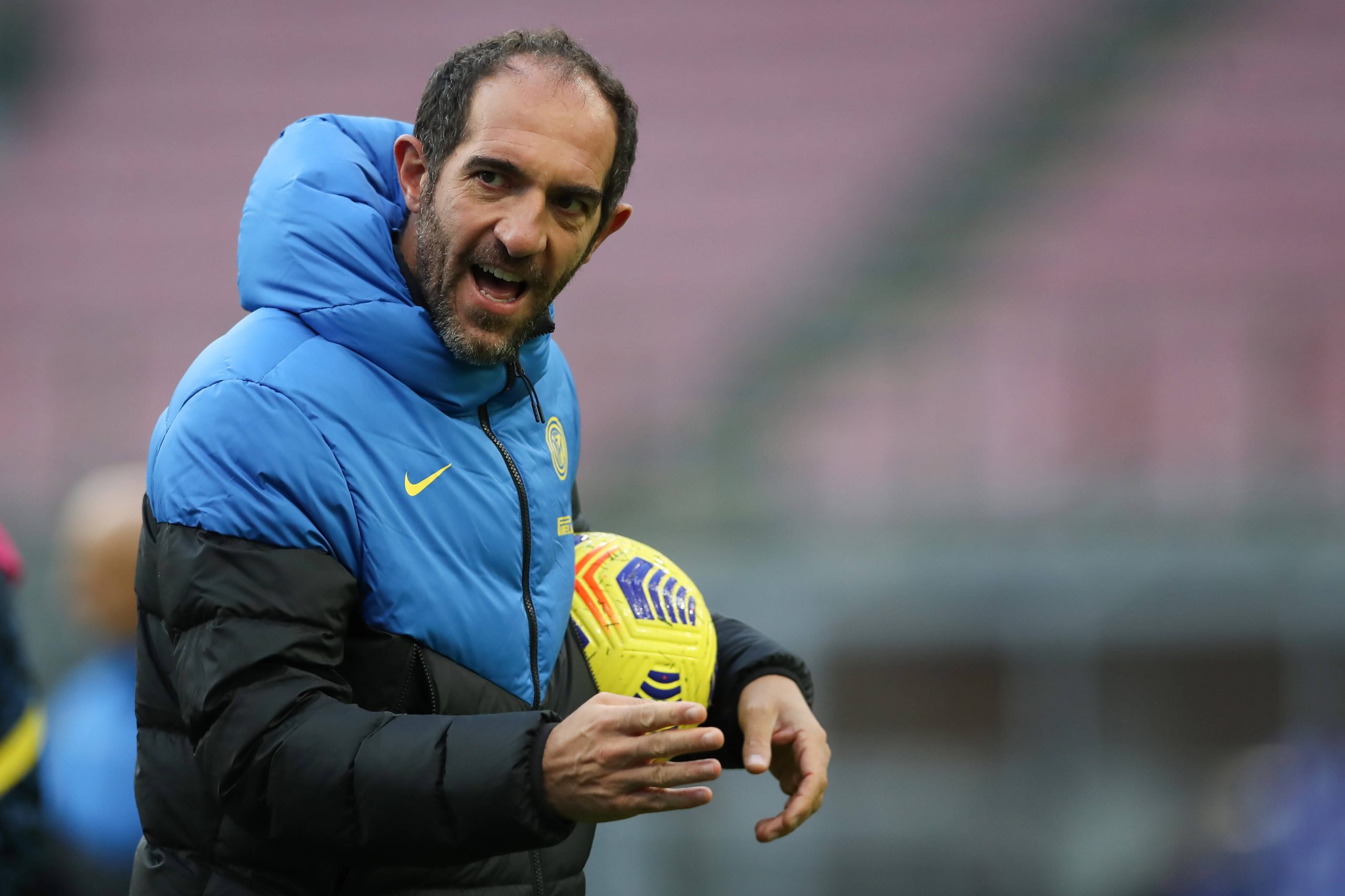 Former Inter assistant coach Cristian Stellini has opened up about the reasons why Antonio Conte departed from the Nerazzurri.
Speaking to Italian news outlet Tuttomercatoweb, as reported by FCInterNews, the former assistant coach gives insight into the role that the overriding approach and stylistic philosophy played in the departed head coach's decision to leave the club.
Conte left in the summer, despite having enjoyed the major success of winning the Scudetto with the Nerazzurri last season, leading many to wonder why he chose to part ways with the club rather than stay and try to build on the past season's success.
As Stellini explains, the former coach felt that he was not being adequately supported by the club in his work, and this was not merely a matter of the transfer market.
"When we talk about programs," he states, "we never talk about sales. The sale of Hakimi came later, it is more a problem of programs, which the club and Conte discussed. The continuity of a certain work did not exist, and for this reason there was a decision to say farewell."
Next, Stellini talks about the challenges that he thinks will face Conte's successor in the role of head coach, Simone Inzaghi:
"If the difficulties come, they will come on the pitch. As long as things are going well, you can ride the enthusiasm of a new coach. He has been chosen very well, he can give continuity to the work that has been done, but in the difficulties, he is a skilled technician."
Asked when he found out that Conte was leaving the club, Stellini states "I found out when everything was made official."
Next Stellini was asked what he thinks the major tasks facing Inzaghi will be, and responded by saying this:
"Hakimi will need to be replaced, which is not easy to do. It is difficult to find someone like him."
On the Nerazzurri's disappointing early exit from the Champions League under Conte he said this:
"It was inevitable that Inter would suffer in the early phase, due to having finished the season in August and restarting it almost immediately. There was practically never a real break, we could not do an adequate preparation. Inter inevitably had to suffer in that phase. There was a lack of energy in the key moments."
Lastly, the question was posed to the former assistant coach whether a midfield of Nicolo Barella, Marcelo Brozovic, and Hakan Calhanoglu is stronger than that which the club employed last season, and he said this:
"Stronger must be shown on the pitch. What determines the strength of a team are the results. Of course there are two important players for Inter, Calhanoglu has to fit into a new context. Would Conte have liked him? It has never been considered."