Martin Satriano's Agent: "Many Clubs Interested But He's Only Thinking About Inter"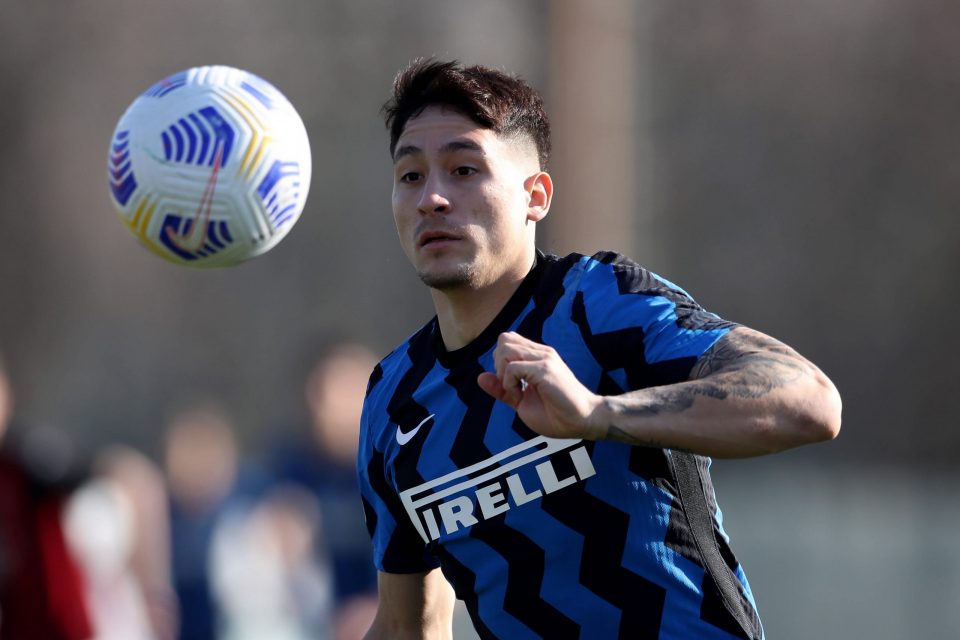 Martin Satriano could remain at Inter next season, with the Uruguayan striker's agent Nick Maytum claiming that he would like to stay as an attacking option in Simone Inzaghi's squad.
Speaking to Italian news outlet Calciomercato.com, the agent stated that the 20-year-old is the subject of interest from a number of clubs, but clarified that the player is only thinking about the Nerazzurri and not any other clubs' interest.
Satriano enjoyed a strong season with the Primavera side last season, and his goal and performance in a recent friendly against Swiss team Lugano has garnered him even more attention.
The young striker has reportedly been the subject of interest from clubs in Italy as well as throughout Europe since the window opened, but his pre-season form has increased the admiration.
However, as the player's agent's words demonstrate, his only priority right now is preparing for next season with the Nerazzurri first team, and he would like to find a role for himself in Inzaghi's team next season:
"Satriano is very happy. He played a great match on Saturday against Lugano. He is very focused, the hard work has paid off and now he just wants to work day by day to be ready for the next match. He will try to improve every day in training, keeping both feet on the ground and working as hard as possible."
Maytum continues: "There are many clubs interested in him. Not only because of Saturday's game, but also for how he played with the Primavera, winning the award for best striker. Now, however, he is focused only on Inter, and training every day. When something potentially concrete arrives we will evaluate the situation, but until then he is only concentrating on his physical form and working to be ready physically and technically."
The agent specifies two clubs reportedly interested in Satriano, namely Serie A team Cagliari and Spanish side Rayo Vallecano, but makes clear that a possible move to either remains some ways away"
"Cagliari and Rayo Vallecano are two great teams, but there is nothing concrete from either at the moment. I think that in August we will know more about his future, because with the Euros and Copa America the market has slowed down a bit."
Maytum's words make clear that there is a possibility that Satriano could depart in the summer, but also that it could be some time before his future is clarified, and that he could stay with the Nerazzurri for next season.