Inter Striker Lautaro Martinez: "It Has Been An Incredible Year After Making History With Argentina"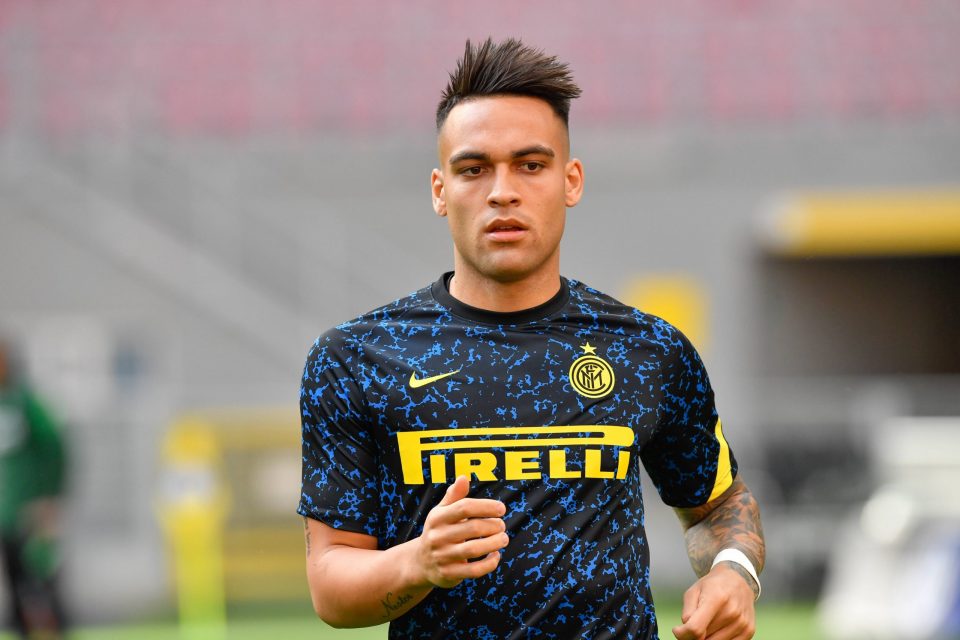 Inter striker Lautaro Martinez reflected on his hugely successful season for both club and country, after winning the Scudetto and lifting the Copa America with Argentina this summer.
The 23-year-old scored 17 Serie A goals last season to fire Inter to a first league title in 11 years, whilst he also netted three times in the competition as Argentina ended a trophy drought stretching back to 1993 with a 1-0 win over Brazil.
Speaking at a press conference at his childhood club of Atletico Linares, Martinez claimed that the past year had been a dream come true for him both professionally and in his personal life.
"I am in a very important moment in my career. This year I have experienced incredible moments, sensations that I had never felt before," Martinez declared.
"I have found unique moments with my wife and my daughter. These are things I dreamed of as a child. I am very happy and satisfied with my career so far, I want to continue learning from my teammates and every coach I have. They are an important part of me."
Argentina had initially been named as co-hosts of the Copa America alongside Colombia, but the COVID-19 situation saw the tournament moved to Brazil just days before it was due to start.
For Martinez, defeating a bitter rival in their own stadium held additional significance, whilst he explained the sensation of playing alongside Argentina captain and icon Lionel Messi.
"We will go down in history because we achieved success in an incredible way, against the hosts Brazil. The Copa should have been played in Argentina, but instead they took us to Brazil.
"[Messi] is the best player in the world, he is Argentine, he is ours, he trains to the maximum. He is an example to everyone, and does things that others cannot do. We have to enjoy him and learn from him.
"I met him for the first time with the national team when I was 20, I will never forget that day. I saw him train and thought I was dreaming. We helped him to win, he was very determined after so many defeats in finals.
"[Argentina coach Lionel] Scaloni says that no one has a guaranteed place in the team, except for one player (Messi). We did a great job, everything I do at Inter helps me to be in the national team."