Crotone President Gianni Vrenna: "Samuele Mulattieri Isn't Only Player We Hope To Loan From Inter"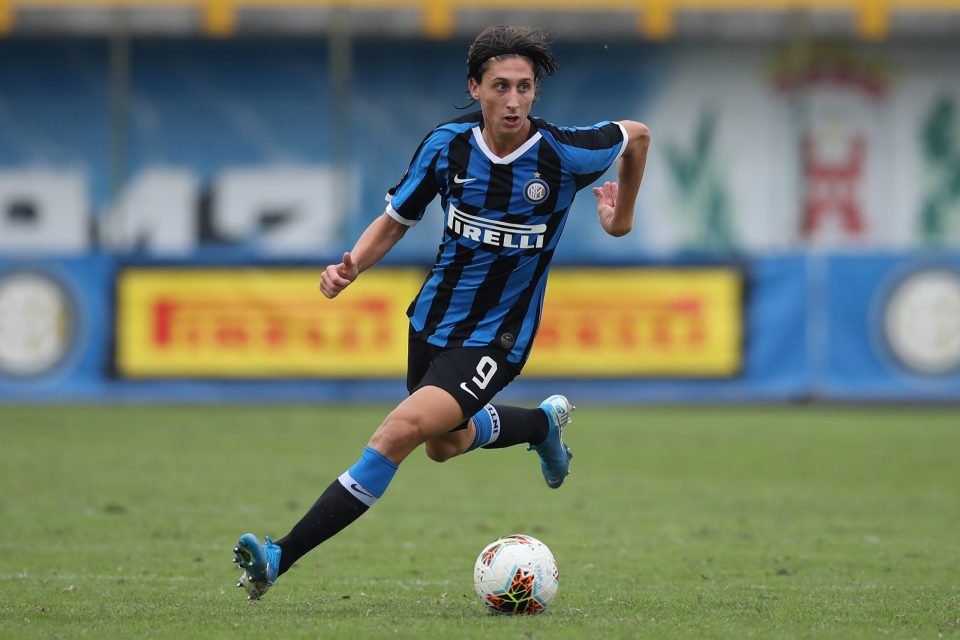 Crotone President Gianni Vrenna has spoken about his desire to complete more deals with Inter after the arrival of goalkeeper Alex Cordaz at the Nerazzurri and young striker Samuele Mulattieri's departure on loan in the other direction.
Speaking about Mulattieri's arrival, as reported by Italian news outlet NerazzurriSiamoNoi.com, the president talked about having a good relationship with the Nerazzurri, and about his happiness to bring in Mulattieri.
A number of clubs had been interested in Mulattieri's signature during the summer transfer window, but it was Crotone who convinced the Nerazzurri to send the player on loan in the end.
The Calabrian club had previously allowed Cordaz to depart in order to re-join boyhood club Inter as a third-choice keeper after multiple seasons with the club, and Vrenna believes that the Nerazzurri are reciprocating this good-will by dealing with them on other players.
"We were looking for that role," Vrenna said of his club's search for a striker, "in [Mulattieri] we saw the right element for our coach's ideas. We hope that his form will be repeated in Crotone, both for us and for him, a young man who in the future will have the possibility of playing for major teams."
Vrenna went on to talk about relations between Crotone and Inter, explaining the overtures between the two clubs.
"We started by selling Cordaz to Inter, they reciprocated with Mulattieri. We hope to be able to do something else, to be able to bring some other Inter players here. With the coach and [Crotone Sporting Director Beppe] Ursino we are evaluating the right profiles, who can give us a hand to have a great season as favourites."