Exclusive – Romelu Lukaku To Decide Future Based On Where He Thinks He Can Win More Trophies: Inter Or Chelsea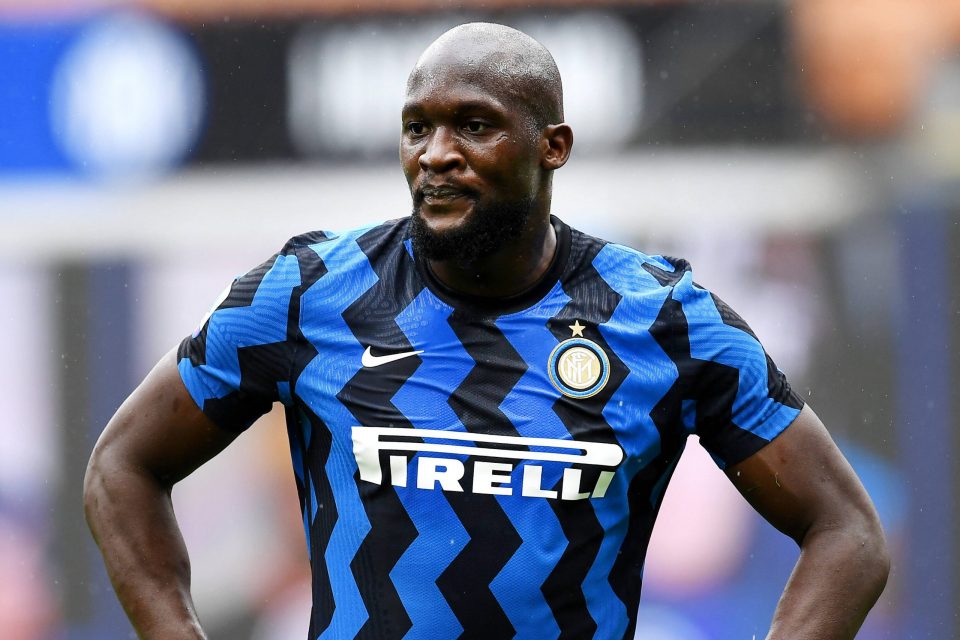 Inter's Belgian international striker Romelu Lukaku is considering his future with the Nerazzurri amid an offer from Chelsea, SempreInter.com can reveal.
The former Chelsea striker is considering his future at Inter due to the uncertainty as to where he's more likely to win more big trophies in the immediate future, at Stamford Bridge or with the Nerazzurri in Milan, SempreInter have had confirmed.
This in spite of spending most of the summer committing himself publicly to the club, but he is now considering his options due to the financial constraints imposed by Inter owners Suning, which could hamper his ambitions to win big trophies.
As part of these financial constraints, Inter have to end the transfer window on a net plus of around €80-100 million as well as lower the overall wage bill by 15-20%, as confirmed publicly by club CEO Beppe Marotta on numerous occasions.
These constraints have also meant that Achraf Hakimi has been sold to PSG, and have also reportedly put Lautaro Martinez' future at the club in doubt as well.
However, the two aforementioned objectives set by the club have, with less than three weeks off from the start of the new Serie A season, failed to achieve.
Furthermore, SempreInter.com has learned that given the lack of any incoming offers for Lautaro Martinez, Inter may be forced to reluctantly part ways with Romelu Lukaku, should a cash offer north of €120 million arrive from Chelsea.
Regardless, no final decision has been made by the player as of time of publication since he is very happy at Inter and the Blues have so far had two offers of cash plus a player as part payment rejected, as Inter are only interested in cash, in any event.
However, the final outcome of this saga will hinge on what 28 year old Romelu Lukaku's answer is to the question "where am I more likely to win titles in the immediate future: Inter or Chelsea?"