Today Christian Eriksen Begins 48 Hours Of Medical Tests At Inter's Training Ground, Italian Media Report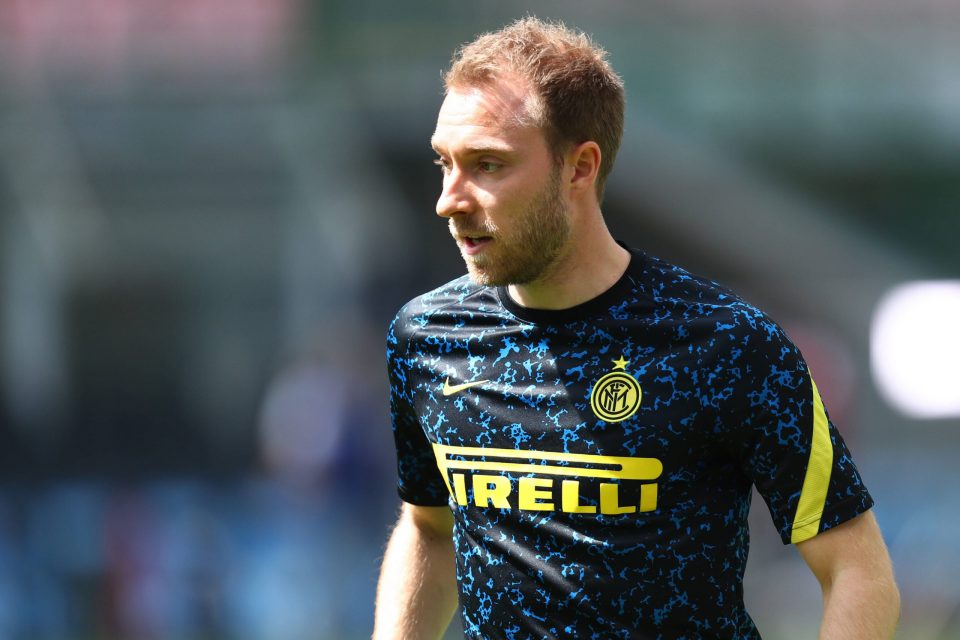 Inter midfielder Christian Eriksen is set to begin medical tests which will determined his eligibility to eventually make a return to the pitch for the Nerazzurri today.
This according to Italian news outlet FCInter1908, who report that the 29-year-old arrived in Milan yesterday, and that the medical examinations which will shed light on his future in football are a key part of his agenda for the next few days.
The Dane had spent the past several weeks recovering in Denmark after the cardiac arrest he suffered during Denmark's EURO 2020 opener against Finland, but returned to Milan yesterday, where he was greeted by Nerazzurri CEO Beppe Marotta.
This morning, he will start on tests with the club's medical staff, which will be ongoing for 48 hours, and he is also expected to greet his teammates at the club's pre-season training.
The main purpose of the tests is believed to be to determine whether the ICD (Implantable Cardioverter Defibrulator) which he was fitted with in Denmark will be able to be removed, or whether it will be a permanent fixture.
If it is the latter case, then the midfielder will likely not be permitted to return to return to football in Italy as safety regulations would deem this a risk, while if he is able to remove it he could begin planning to return to action for Inter.