Inter Midfielder Matias Vecino: "Martin Satriano Is The Future, He's Very Humble & Trains Like A Beast"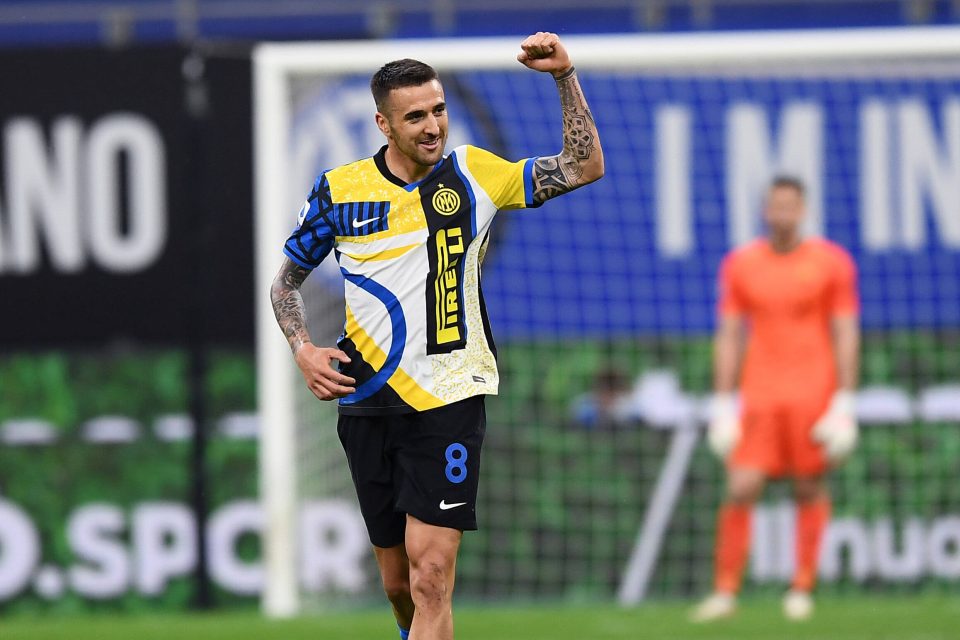 Inter midfielder Matias Vecino has praised his Uruguayan compatriot Martin Satriano and claimed that the young striker could be the future for the Nerazzurri.
Speaking to the program Ultimo on Uruguayan broadcaster Sport890, as reported by FCInter1908, the 29-year-old opened up about preparations for the new season with his club.
Vecino will hope that he can make a major contribution to the Nerazzurri's Scudetto defense, having been unfortunate to miss a significant portion of last season through injury.
The Uruguayan has enjoyed the change of pace working under Simone Inzaghi, and he singled out 20-year-old Satriano for praise as a player who can make a significant step up and become a top player.
On the difference between Inzaghi and his predecessor as head coach Antonio Conte, Vecino explained that the two men have a "Different philosophy as far as the way of playing, but [Inzaghi's] system is the same one that Conte used, the 3-5-2."
Regarding his position on the pitch, he stated "I'm playing the same as always, as a number eight. With Inzaghi there are exchanges between the 8 and 10 positions, which was more of a fixed position with Conte."
The midfielder continued, "Anyway, yes, as an inside of the three-man midfield. I'm fine, I'm very happy. I talked to [Inzaghi] when he arrived.
"He gave me peace of mind and a lot of confidence. He told me that I will be an important player in this new project. I hope it will be a great season."
Stricken Inter midfielder Christian Eriksen visited his teammates while they were in training following his health emergency at the Euros, and Vecino enjoyed reconnecting with the Dane.
"It was very nice when he came to visit us," he said, "What happened to him affected us a lot, and seeing him there made us happy.
"Now the important thing is that he is well, and what is to come is secondary."
Lastly, Vecino was glowing in his praise of Satriano, who he expects to have a major impact despite his young age.
Of the 20-year-old, he stated, "Already last year he trained a few times with the first team. The truth is that he deserves it because he trains well, he is a serious and humble boy."
On Satriano's future, he stated that "I have no doubt that everything that happens to him will be positive, whether here or playing somewhere else to gain playing time and then come back.
"He's a humble boy who understands where he is, who keeps both feet on the ground and trains 'like a beast'."