Daniele De Rossi On Serie A Title Race: "Inter Will Find It Hard To Repeat Last Season"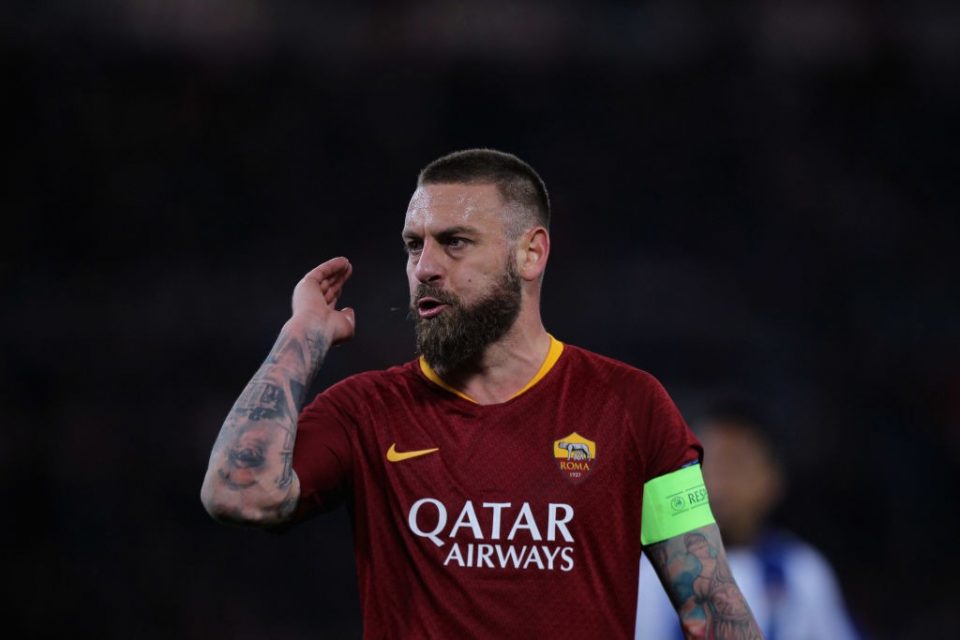 Ex-AS Roma and Italy midfielder Daniele De Rossi has suggested that Inter will find it very hard to defend their Serie A title this season due to the difficult transfer window they have undergone, according to a report in the Italian print media.
Whilst speaking to Sport Week, a magazine that is part of La Gazzetta dello Sport, Daniele De Rossi explained that Juventus are the new favourites to win the 2021/22 Serie A title because of the difficulties that Inter have faced during the summer.
"Who starts on pole? Juve, like last year on the other hand. Inter have lost three big shots, it will be hard to repeat themselves."
The famous midfielder then explained why he is so excited for the season as a whole by discussing the incredible amount of high-profile managerial changes. Of the top seven sides in the division, only Atalanta and AC Milan have the same manager as they did last season.
"Pyrotechnic press conferences await us. They are all hungry for victories or revenge, too bad there is no Conte, perhaps the most competitive of all."
As for the appointment of Jose Mourinho at Daniele De Rossi's former club, AS Roma, it is clear the midfielder is very excited.
"Mourinho can be an atomic bomb in Rome. It will be fun."