Inter Vice-President Javier Zanetti: "Gabriele Oriali Is One Of Us, A 'Thank You' Doesn't Suffice"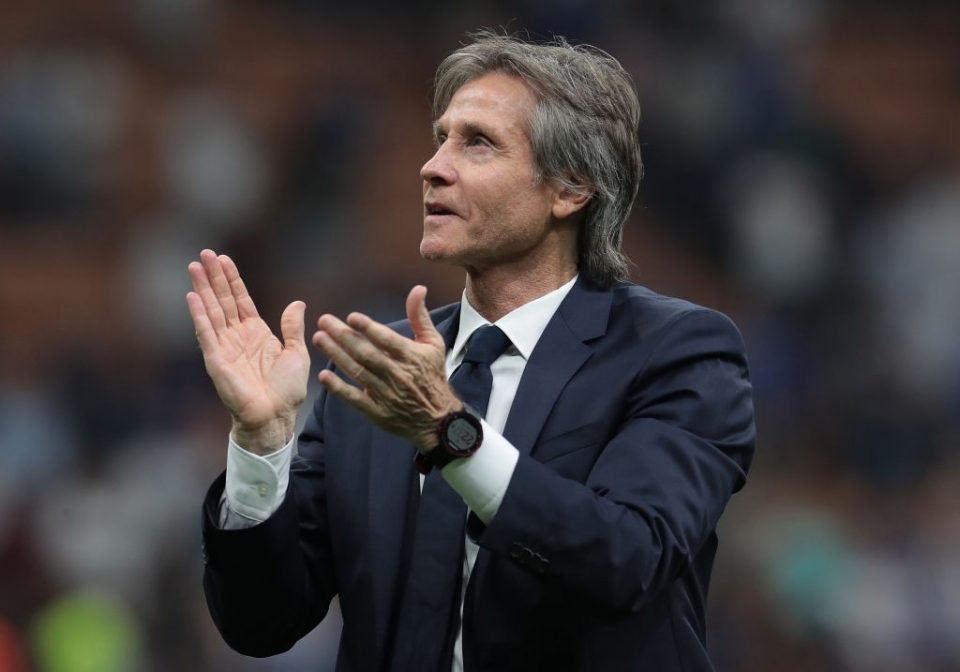 Inter Vice-President Javier Zanetti has said goodbye to former Technical Manager Gabriele Oriali following his departure from the Nerazzurri, and thanked him for his work with the club.
Javier Zanetti shared his thoughts on his official Instagram account, wishing the former Technical Manager all the best on his future endeavours after it was confirmed that he would be relieved of his duties by the Nerazzurri.
Inter announced earlier today that Oriali would not be continuing on his role as Technical Manager to assist Simone Inzaghi as he had done Inzaghi's predecessor as head coach Antonio Conte.
Oriali joined the club in the role alongside Conte in the summer of 2019, where he assisted the Italian tactician for two seasons including helping him guide the club to the Scudetto last season.
Despite the 68-year-old's departure from Inter, his work is still appreciated, and Zanetti's heartfelt message shows that the parting of ways is not an acrimonious one.
His message reads:
"Thank you for the work done
The word 'thank you' is not enough for someone who for years and years have shared the world of Inter in every detail, and in his daily life always did his best.
The Inter fans will not forget someone those who leaves a mark in the history of this club, just as I cannot forget the days, the work, the moments shared with Lele and Antonio Conte in a long, tiring ride, full of obstacles but also extraordinarily successful.
All this with one goal every day: The good of Inter, above all else.
Do not take back all the days together in Appiano, the trips, the joys, the hours shared with Lele first as a player, then as a manager of the club for many years.
Do not forget the days at work with Antonio Conte, for a group that will remain in the history of Inter with an indelible championship.
The story of Lele Oriali speaks for itself: with great regret we lose a winner, a real man, and above all a great Inter fan.
A huge hug to Lele and a huge 'good luck' for the challenges to come, the new goals.
Inter is and will always be your home."
 

Visa det här inlägget på Instagram