Dismissed Technical Manager Gabriele Oriali Receives Admiration From Inter Fans During Genoa Match, Italian Media Report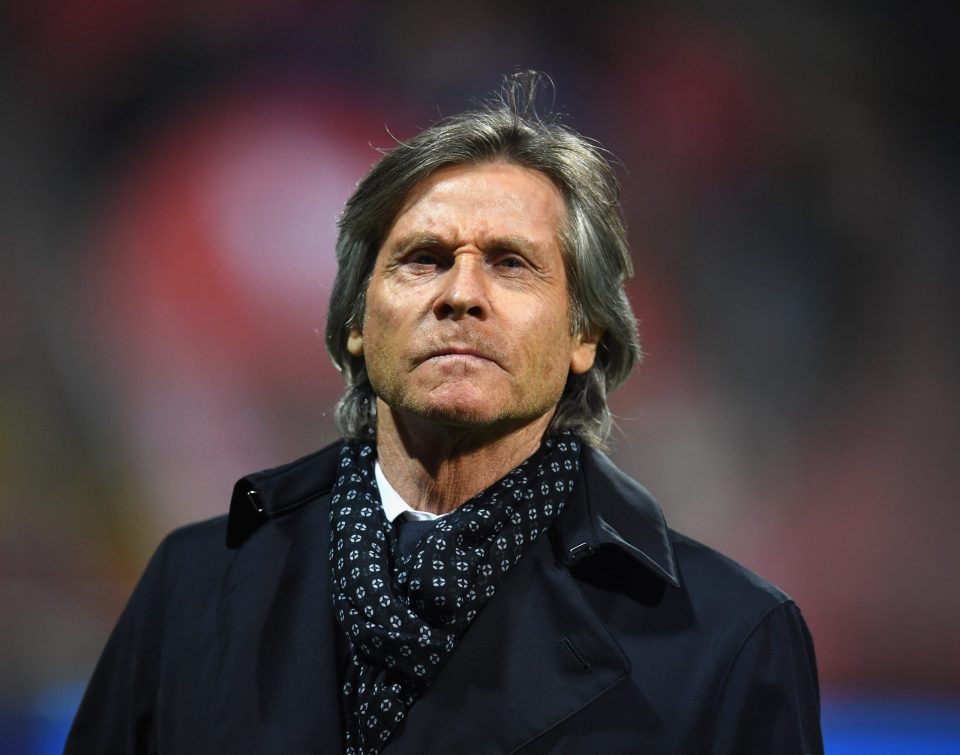 The Inter fans present in San Siro on Saturday for the Genoa victory showed their appreciation for the club's ex-technical manager Gabriele Oriali who was recently relieved of his duties by Inter, according to a report in the Italian media.
As has been reported by La Gazzetta dello Sport, the Inter fans sang songs about Gabriele Oriali who was recently relieved from his post of technical manager.
It was reported that Inter felt his role no longer served a purpose for the club and that is why no replacement will be appointed. Others believe there was a falling out as Gabriele Oriali was very close with Antonio Conte.
Gabriele Oriali made 277 appearances in the Inter midfield during his career so Inter fans made their appreciation of him known during the 4-0 win over Genoa on Saturday evening.
A banner was also present at the game that read: "With Inter he has always honoured us, he will be eternally praised. Thanks, Oriali."