Ex-Nerazzurri Striker Eder: "I Knew Inter Were In Difficulty But Samir Handanovic Told Me Everything Was OK"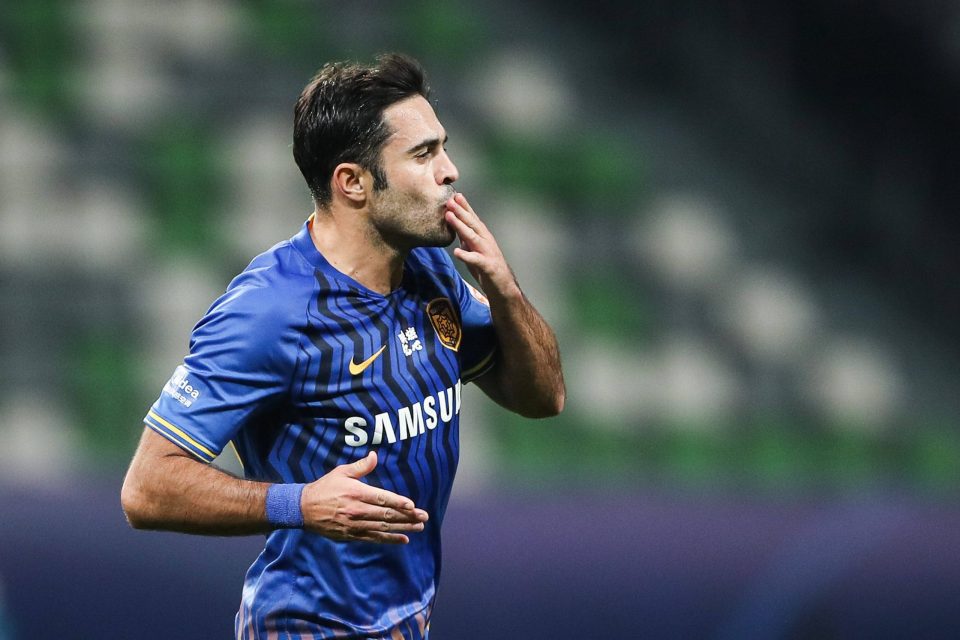 Former Inter striker Eder has given his insights into the financial situation at the Nerazzurri under owners Suning.
Speaking to Italian broadcaster SportMediaset, as report by FCInter1908, the Italian opened up about his experiences playing for Chinese Super League club Jiangsu Suning, and compared them to the experiences of Inter players which he considers to be more normal and stable.
Eder played for the Nerazzurri between 2016 and 2018, and then made the switch to Jiangsu in the summer of 2018, with the Chinese side also having been owned by Inter owners Suning.
Jiangsu experienced widely-reported financial problems which caused the club to stop existing, and as the 34-year-old talks about, the players were heavily affected insofar as the owners were not able to pay the wages they were owed.
Suning have also had financial issues at Inter which have included falling behind on the payment of wages, though as Eder's words reflect, the issues have not been nearly as serious for the Nerazzurri as they had gotten at Jiangsu.
"With Steven [Zhang, Inter President], we texted, his dad invited us to his home for dinner. After the season they didn't give us any explanation – they closed the doors of the club and never replied to our messages," he explained of the situation.
He continued, "They never told us why that happened. Maybe they could say, we are in trouble we will pay you in 5-10 years."
"From China they tell me that they called their employees to fix the payments," the 34-year-old explained, "they needed it more. I knew about Inter from China that they had to sell because they were in financial trouble, then I saw that Conte was leaving, that Oriali was not staying."
He continued, "I didn't want what happened to us to happen to Inter, even if the comparison is very difficult. They know that Inter can earn money as a club."
However, he was clear that the Nerazzurri's situation is different than his at Jiangsu, stating that "Last week I talked to [Inter captain Samir] Handanovic, and he told me that there was never a problem there, everything was normal. So I'm happy about that."