Gabriele Oriali: "Inter Is & Will Always Be My Home"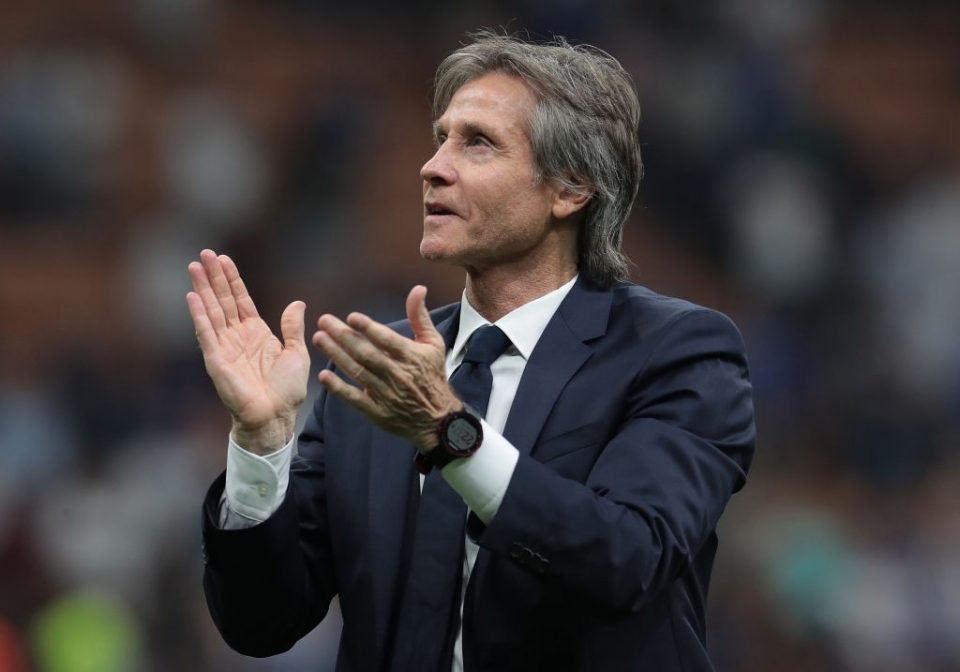 Recently departed Inter technical manager Gabriele Oriali has given his parting thoughts to the supporters.
Speaking to Italian broadcaster SportMediaset, as reported by FCInterNews, the 68-year-old stated that despite leaving his position he is not unhappy and does not feel any less a part of Inter.
Oriali was a legendary midfielder for the Nerazzurri during his playing day, and he has given yet more to the club after joining on in his role as technical manager in the summer of 2019.
He assisted head coach Antonio Conte during the season in which the club finished second, and then when they finally won the Scudetto for the first time in eleven years last season.
Oriali and the club decided on a parting of ways, and he is now concentrating on his role assisting Roberto Mancini with the Italian national team, but he still has Inter very much in his heart.
"Obviously I feel regretful," he said of the departure, "How sorry someone can feel, who has to continue his journey without something that has remained at his side for so many years?"
"But what happened made me understand – if I still needed confirmation – that there are so many people who loved me and still love me," he went on.
Oriali explained that "The banner displayed on Saturday at the stadium, and the songs addressed to me will always remain within me."
"Therefore," he said, "I want to thank all the fans who have supported me in recent years also with shows of respect that are worth more than a great victory. Let me be clear to everyone: Inter is and will always be my home."
Of Nerazzurri Vice-President Javier Zanetti, he said that "A special thanks goes to him for what he said. He knows very well how much we have worked to achieve the Scudetto that the fans have been waiting for for eleven years."
"It was a great success to which many contributed," he continued, "starting with Antonio Conte who was able to bring Inter back to the level of competing for it."
Oriali responded to the idea that he was more loyal to former head coach Conte than to the team by stating that "It's a question I don't ask myself. I just respect the decision made by the club, who have every right to choose their staff."
Moving on to the Nerazzurri's Serie A debut under Simone Inzaghi, a 4-0 win over Genoa, Oriali stated that they made "A very good impression. I consider them among the favourites for the Scudetto."
And on the controversial sale of Romelu Lukaku he stated, "As I said, I respect the decisions of the club. To Lukaku, who is a golden boy, I can only wish all the best."
On the transition of the team from Conte to Inzaghi, he said that "Inter are restarting with the Scudetto on their chest, and for this reason they should be included among the favourites."
"Therefore," he said, "Conte must be credited with having won them the Scudetto, and for his work which has brought the club back to its natural habitat."
Oriali closed by speaking about his future and his role with the Azzurri, stating that "In the next few days I will have a meeting with the Italian FA to understand what my future will be with the Azzurri. I think that there are all the conditions to continue on together until the 2022 World Cup."