Lazio President Claudio Lotito: "We Sold Joaquin Correa To Inter Because He's Not Adapted To How We Play"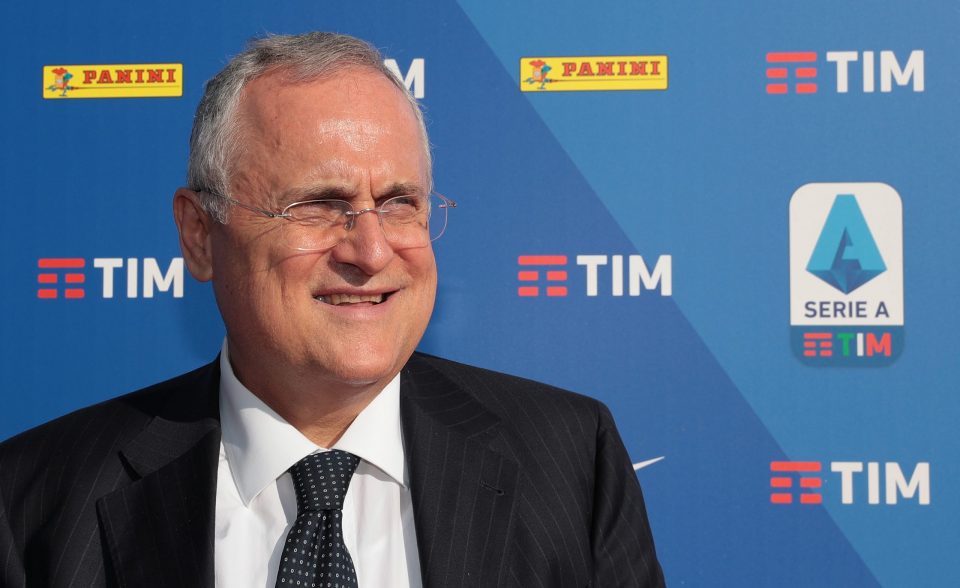 Lazio President Claudio Lotito has opened up about the departure of two major figures from the Bianconeri to join Inter this summer, namely coach Simone Inzaghi and striker Joaquin Correa.
Speaking to Italian news outlet LaLazioSiamoNoi, the Lazio President explained that Correa was allowed to leave because he is not a player who current Bianconeri boss Maurizio Sarri will get the best out of.
The departure of Antonio Conte from Inter at the beginning of the summer set off a chain reaction which saw the Nerazzurri bring in Inzaghi to replace him, and after a search for a replacement the Bianconeri settled on former Empoli, Napoli, Chelsea, and Juventus manager Sarri.
In Lazio's case, reconfiguring the squad to suit the Italian tactician's style of football was an essential task over the summer, with a number of signings having been made the fill roles in his formation.
Meanwhile, Correa, who had thrived under Inzaghi, was not thought to be a player who would fit in at Sarri's new-look Lazio team, and the Argentine was allowed to be sold to Inter where he looks set to be an important point of continuity for Inzaghi as the manager looks to get his Nerazzurri project underway.
On the circumstances of Inzaghi's departure from the Italian capital, Lotito said that "In life everyone reaps what they sow. This is not true for me though, I thought that things would go differently."
"I take note of people's behaviour," he went on, "but I'm not making a big deal out of it, everyone has their use and no one is indispensable, so it's not a problem."
"He will continue to be the coach, I will continue to be the President. We'll see in the end who is part of the system for the longest."
Lotito then went on to explain why Correa was allowed to depart, stating that the 27-year-old is "A good player, but he could no longer play with us because he didn't fit the kind of tactical set-up we use."
"It is not about the quality of the players," he elaborated, "we need to understand if the players we've kept have the ability to adapt to the new formation. It seems to me that they are proving it."