Inter's Milan Skriniar Ahead Of Croatia Clash: "Ivan Perisic Still Seems To Be In Good Shape"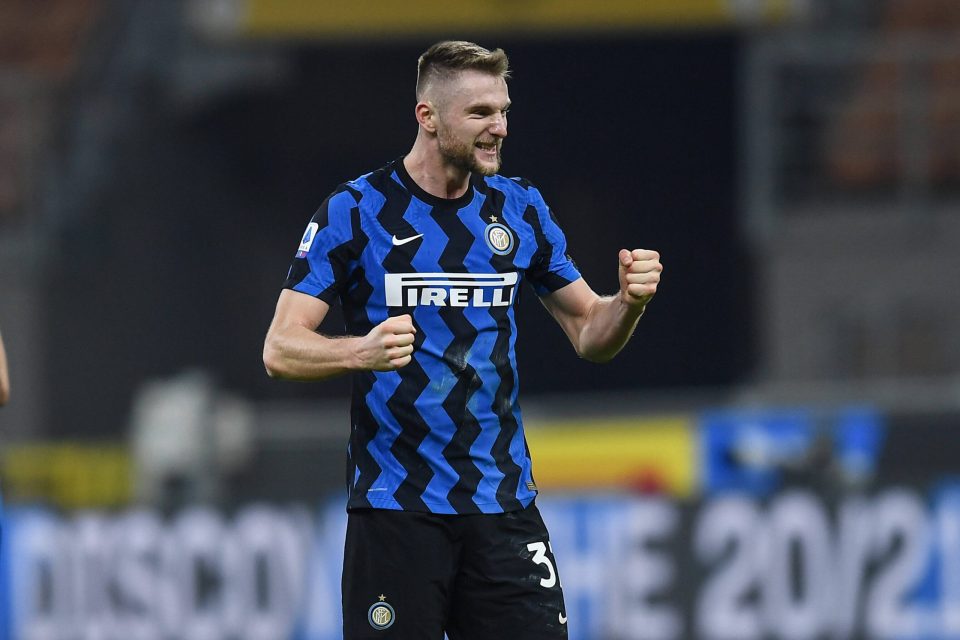 Inter defender Milan Skriniar has been discussing the international exploits of two of his Inter teammates as they prepare to clash in a World Cup qualifier, according to a report in the Italian media.
Speaking during a press conference before the match, as reported by FcINternews, Milan Skriniar was talking about Ivan Perisic and Marcelo Brozovic. He will face the Croatian pair when his Slovakia side face them in a World Cup qualifier on Saturday evening.
"It doesn't seem to me that the Croatians will lose attacking strength: my Inter team-mate, Ivan Perisic, still seems to be in good shape."
Milan Skriniar explained that Croatia have struggled to score many goals in recent games, so he doesn't want to help them fix that on Saturday evening.
"They haven't scored five or six goals for a long time, but we don't want to solve their problem. We look at each other."
Slovakia drew away at Slovenia in their previous game, but Milan Skriniar feels the match against Croatia will be a much tougher test and that they are the favourites to take the points in what is a very balanced qualifying group that also contains Russia, Malta, and Cyprus.
"In Ljubljana, it was a good performance on our part, we reached a draw. I could have decided the game, I'm sorry for the missed opportunity, but Saturday will be a different match with another opponent. The Croatians are the favourites of the match, but our qualifying round is insanely balanced and who knows what point could be important. Football is good for this too."