Denmark National Team Coach Kaspar Hjulmand: "Inter Midfielder Christian Eriksen Is More Than A Football Player"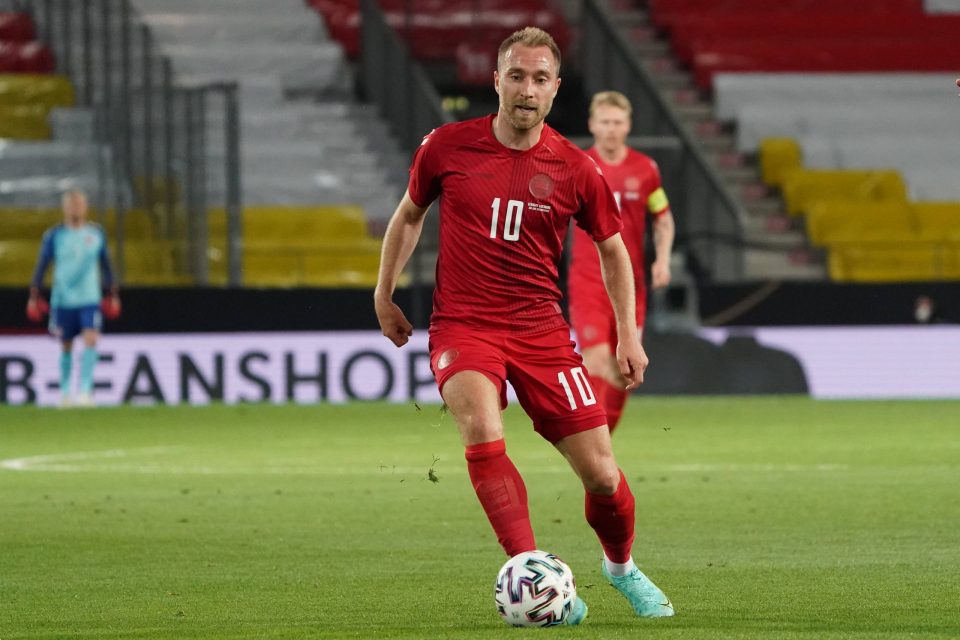 Inter midfielder Christian Eriksen is valued for more than his footballing ability with the Danish national team, but also for his leadership and emotional contributions.
Speaking in a press conference, as reported by L'Interista, Danish national team head coach Kaspar Hjulmand explained that the Nerazzurri midfielder is a leader off the pitch and that his return is eagerly awaited.
Eriksen is recovering well from the cardiac arrest that he suffered during the Euros, having collapsed during Denmark's group stage opener against Finland, but he is yet to make a return to football.
It is unclear when the 29-year-old will be able to take to the pitch if at all, but in any event he remains an important figure for his national team in particular, for which he is captain.
Hjulmand makes clear that his presence is still felt, however, and that he will be welcomed back with open arms when he is able to return.
"We miss Christian so much and he is always in my thoughts," Hjulmand stated. "He is much more than a footballer for the Danish national team, he's a pillar on and off the pitch and you can't replace him overnight. But we found other ways to win during the the European Championship and that's what we will need in the future."