Comedian Enrico Bertolini: "I Have Confidence In Simone Inzaghi, Inter Should Build A Monument For Beppe Marotta"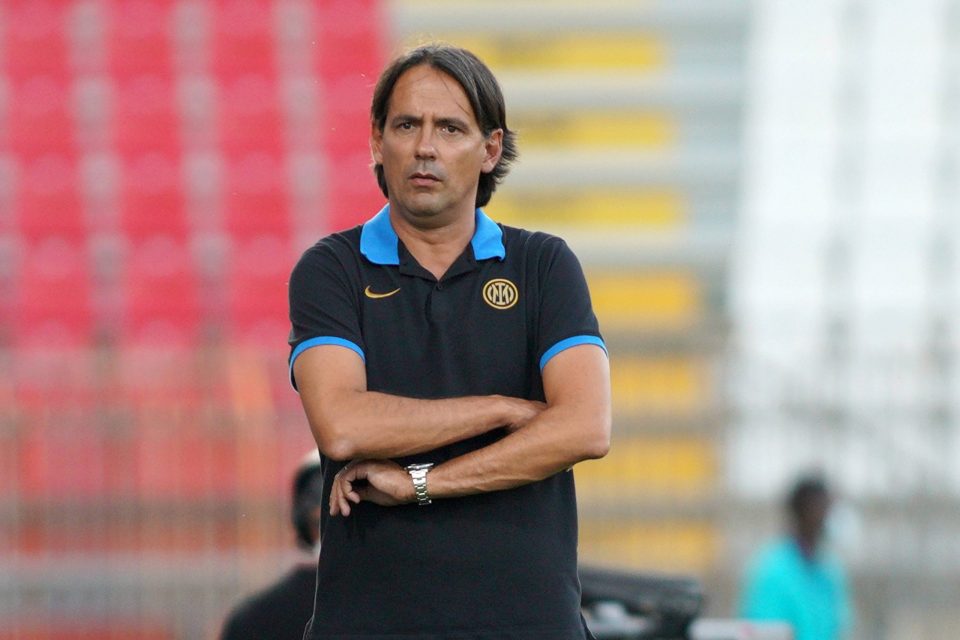 Inter coach Simone Inzaghi is proving his doubters wrong, whilst CEO Beppe Marotta deserves a monument from the club, according to Italian comedian and Nerazzurri fan Enrico Bertolini.
Former Lazio tactician Inzaghi took the helm in the summer after predecessor Antonio Conte walked out just weeks on from leading Inter to the Scudetto, citing a lack of belief in the financial ambitions of owners Suning.
In an interview published in today's newspaper edition of La Repubblica, Bertolini argued that whilst he had doubts about Inzaghi, he had been impressed so far. He also claimed that Marotta's work in steadying the club deserved adulation.
"I have a lot of confidence in Simone Inzaghi's technical direction," Bertolini declared. "Like all Inter fans, I was a bit sceptical at the beginning.
"You know, it's not easy to take the place of Antonio Conte. But the players I speak to tell me he knows how to manage the dressing room very well. He was perfect when the star man, Romelu Lukaku, left and the club did not seem solid.
"Fortunately he is there and fortunately there is Marotta, who deserves an Inter monument."
Bertolini turned his attention to Inter's Serie A clash against Sampdoria on Sunday, and the appointment of referee Daniele Orsato after the official's controversial history with the club.
He also referenced Inter's infamous 1998 defeat to Juventus, when Mark Iuliano appeared to foul Ronaldo in the box but no penalty was awarded.
"My first reaction was that it was a designation that fits, because these referees always end up being assigned to you, a bit like bad luck.
"I'm joking though. I don't like suspicions, they spoil the taste of football. Bad days happen to everyone. For some referees with Inter, they happen quite frequently.
"But, in short, if the system does not suit you, you challenge the role, not the person, who can then be aged and matured in three years. Like the Recioto that becomes Amarone. Or the bitterness that becomes happiness.
"Look, I often meet Iuliano in the gym. And every time I tell him: 'Mark, it was a penalty on Ronaldo'. He laughs a lot, I less so."
Bertolini insisted that Sampdoria fans had no reason to cheer that Orsato had been selected, but rather felt that they would be looking for their team to repeat the 2-1 win over Inter from last term.
"Sampdoria fans might think 'Orsato will never harm them again!' No, honestly if I were a Dorian I would think about trying to repeat the game of last season. Then I would hope for another great performance by [Antonio] Candreva.
"(Orsato) has chosen a profession like the gynaecologist, he has to pay close attention to what he does. Then, with the VAR official who buzzes on the earpiece, the fourth official who shakes his head, the linesman who sends a vibration to his watch, we only lack the disco music in the ears and the delirium is complete."