Lucien Agoume After Stade Brest Loan: "At Inter I Matured A Lot"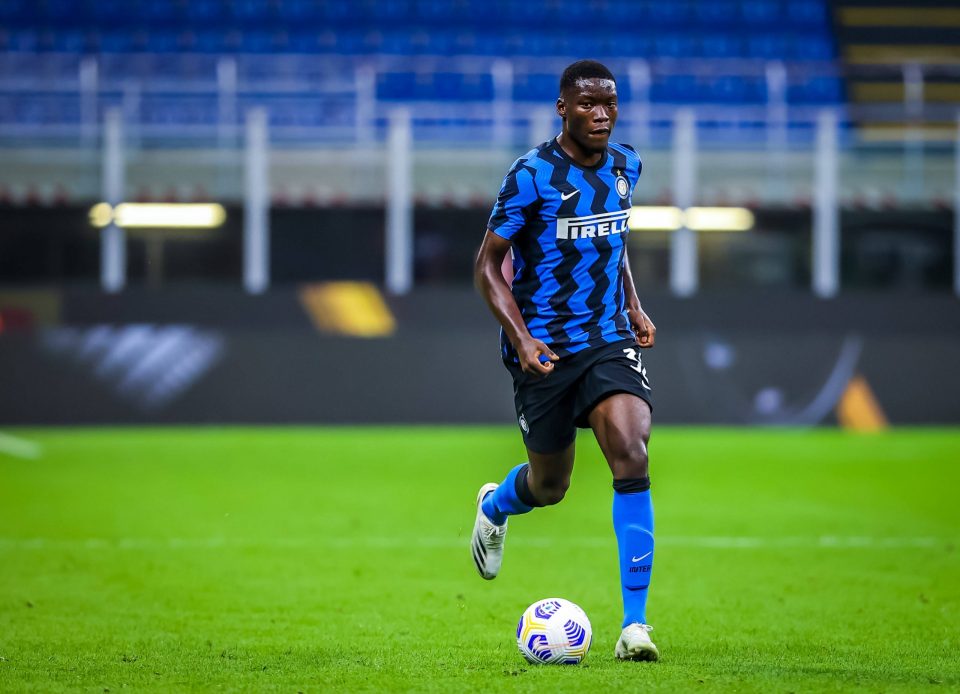 Inter midfielder Lucien Agoume has explained how during his team in Italy he has matured a lot but he wants to prove himself in the French league, according to a report in the Italian media.
Speaking during a press conference, with quotes reported by FcINternews, the young Frenchman who is now on loan at Stade Brest in Ligue 1 made it clear that he is back in France to show everyone how much he has matured since joining Inter.
"I left for Italy very young, at the age of 17. I never had the chance to show my qualities in France, I only spent six months at Sochaux before Inter.
"I thought it was a good opportunity to show what I can do before returning to Italy. Since I moved to Inter I have matured a lot, I don't think I am the same player.
"I worked a lot tactically and physically I gained a few pounds. I think the Lucien who left then is not the same as today. I will demonstrate what I can do."
Lucien Agoume spent the previous season on loan at Spezia in Serie A where he was impressive without catching too many eyes. He played 15 times for Spezia so was not essential to the side.
"I played about fifteen games, when I had the chance I tried to exploit it. I think I did some good games but the decisions are up to the manager.
"I have always worked to try to play as much as possible. It was a good experience, today I decided to do something different."
He has now joined Stade Brest for a season where he is more likely to play a lot more games and be a key part of the team. As a Frenchman, he wants to express himself there as well as in Italy.
"There is a beautiful project, I talked to the coach and the director and I think it is the best choice. Am I a leader? I was captain of the Under 17 team, so I feel I can be but I arrive in a group where I think I am.
"I think I made a good decision by coming here. I am in Brest to show what I can do. The level of the French league has risen, the arrival of players like Lionel Messi and first Neymar elevated the competition and the following."