Italy Legend Roberto Baggio: "I Was Happy At Inter, Ronaldo Was Unique"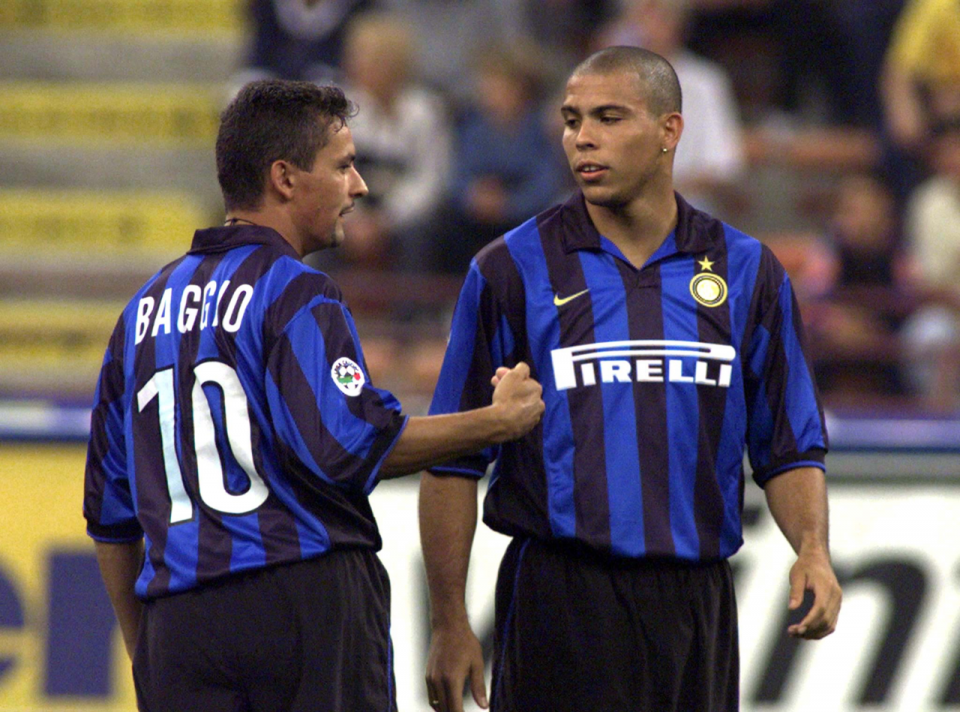 Former Italy star Roberto Baggio has reflected on his time at Inter, whilst remembering the impact of fellow striker Ronaldo.
Baggio spent two seasons with Inter between 1998 and 2000, before finishing his career at Brescia, and linked up with Brazilian icon Ronaldo during his time at the Stadio Giuseppe Meazza.
In an interview with Revista Libero, Baggio revealed that he had strong ties to Inter and enjoyed a positive relationship with former President Massimo Moratti after being brought to the club by him.
"My family are all Inter. My brother Eddy more than anyone. I was happy at Inter," Baggio claimed.
"Moratti loved me unconditionally and for me it was an honour. The two goals in the key game for a place in the Champions League against Parma were the last gifts I gave them. A magical night, unforgettable for everyone.
"Ronaldo? Mamma mia what a player. He came from the future. He played football with technique and speed ahead of his time. I saw him do things that were unthinkable, which no one had done or thought of until then. He was unique."
The former Juventus and AC Milan forward lamented Inter's lack on consistency as a key reason why they failed to secure success during his period at the club, but felt the arrival of coach Roberto Mancini in 2004, followed by Jose Mourinho in 2008, had addressed that.
"In Italy we talk about 'Pazza Inter'. It's in their DNA: the ability to achieve great victories and unexpected defeats. When I was there we also lacked continuity," he added.
"We played good games and had great players, but we lacked consistency. It must also be said that the level of competition was very high at the time. It was the golden age of our football, the nineties.
"Fortunately, that problem of consistency at Inter was corrected with Mancini or Mourinho, without neglecting the of madness that characterises it," he concluded.
Baggio scored 17 goals in 59 appearances for Inter, after arriving from Bologna in the summer of 1998.