Sampdoria Coach Roberto D'Aversa: "Generous To Award Freekick Which Inter's Federico Dimarco Scored"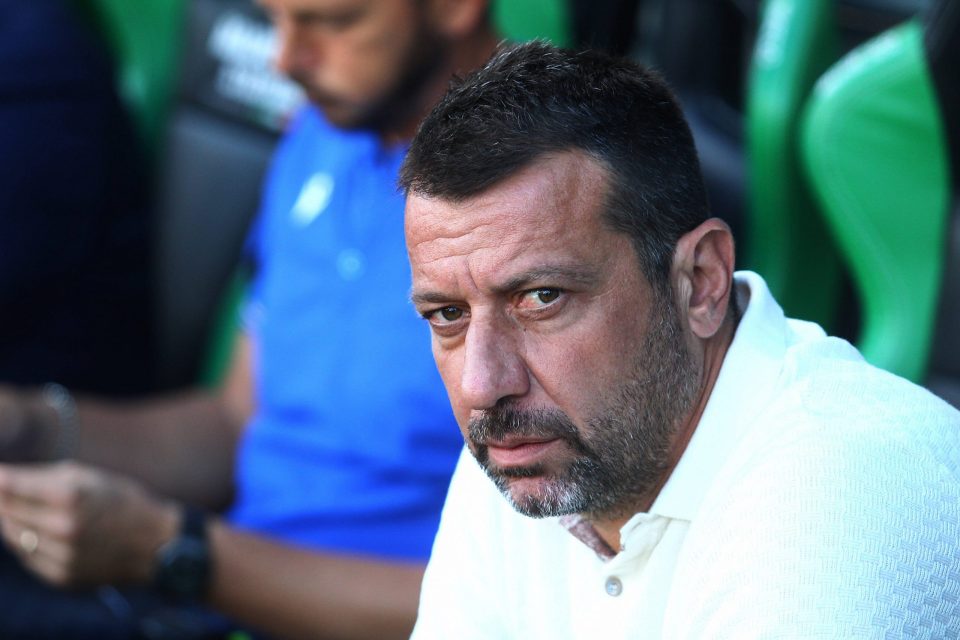 Sampdoria head coach Roberto D'Aversa has given his thoughts after his side's 2-2 draw with Inter earlier today at the Marassi.
Speaking to Italian news outlet Tuttomercatoweb, the Italian tactician gave his view that the Nerazzurri's first goal came from a free kick which arguably shouldn't have been awarded.
Inter striker Lautaro Martinez clashed with Sampdoria defender Omar Colley, and when the Argentine was taken down on the edge of the penalty referee Daniele Orsato saw it as a foul and awarded a free kick to the Nerazzurri.
Defender Federico Dimarco buried the effort, finding the back of the net in an Inter shirt for the first time on the occasion of his first start for his boyhood club.
Dimarco's striker was certainly impressive, but according to D'Aversa, there is a case that he never should have gotten the opportunity in the first place, as it was a 50/50 challenge and not a foul in his view.
"The regret is that we have been down twice despite having played well from the beginning," was the coach's impression of the match. "The guys have done well in bringing the positive result home because when you face such strong teams, especially with good players on the counter, finding the equalizer is never easy."
He went on, "If we analyze the performance and the numbers, maybe the draw is a bit unfortunate. We regret the result, which is always better than complaining about the performance and from the point of view of the performance I can't to complain about the guys at all."
"If anything, some naivete can cost you dearly, as in the case of the second goal," he suggested.
Of the first goal he said that "On the first situationlet's say that there could have been the foul but it was rather generous. Let's say that the oversight was there but by someone else."
"I repeat," he continued, "there could have been the foul but from my point of view, both live than seeing it again, the free kick was generous. After that there is the skill of the opposing team, with players like Calhanoglu and Dimarco who can score from there."
On new Sampdoria signing Francesco Caputo D'Aversa said, "I must say that Caputo is an important player. There is a lot of attacking quality. From the offensive aspect we have done well, when you have so many attacking players it is clear that balance is needed even when the opponents have the ball."
"We played in the defensive phase," he went on, "because the circumstances of the goals arise from a lost ball in midfield where there are doubts and from a foul from my point of view a little too generous. Having said that, it must serve as a lesson because against the top teams when you make mistakes you are punished."
On the quality of Sampdoria's early opposition he reflected, "If we were to think about the performances against Inter and Milan, we regret something from the point of view of the result. We must try to think about the performances, which have been there."
"Matching the positive performance with a victory seals it," he explained, "against these great teams, when you don't make mistakes. We have to mentally prepare to get three points away to Empoli."
D'Aversa closed by saying that "It is not my job to judge the referee. Surely we tried to play our game from the beginning to try to win, even in the final when I put on Torregrossa."
"As for the individual situations," he said, "I think the first foul was rather generous. He could have played on but in my opinion he was generous. But we are not here to judge the referee's work. It will be up to Rocchi to evaluate the referee's performance."