Ex-Inter Defender Riccardo Ferri: "Edin Dzeko & Lautaro Martinez Will Blend Together Perfectly"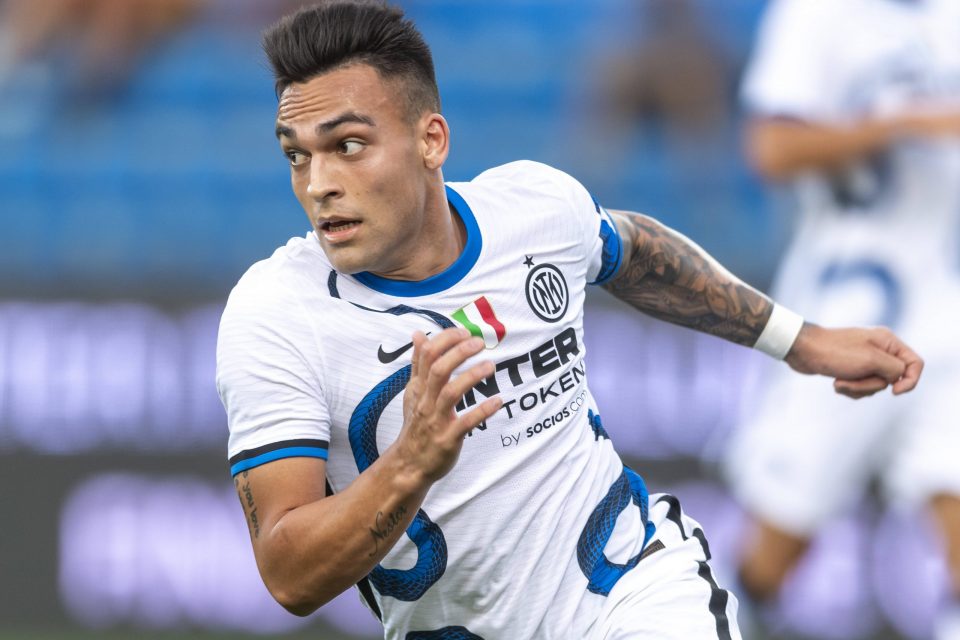 Former Inter defender Riccardo Ferri believes that there is a budding striker partnership at his former club in the form of Edin Dzeko and Lautaro Martinez.
Speaking to Milan-based newspaper in an interview published in yesterday's print edition, the 58-year-old talked about the qualities which this Inter team have, going into detail on the way that he believes summer arrival Dzeko can dovetail with Martinez.
Dzeko has started all three of Inter's Serie A matches this season, while Martinez was only ruled out of playing in the opener against Genoa through suspension while he started in the other two.
The presence of Joaquin Correa and Alexis Sanchez in the squad as well as youngster Martin Satriano means that manager Simone Inzaghi will have numerous options to rotate his forward line.
However, Ferri believes that Dzeko and Martinez will be able to form a strong strike partnership and that they can complement each other effectively.
Of the Nerazzurri team as presently constituted, Ferri stated that "This team has had a top mentality for some time – it is used to difficult matches and built to play in all circumstances because it has grown from the point of view of personality, conviction and knowledge."
"They have gained quality to their game," he went on. "The dress has changed a bit in front, now they are less showy perhaps, but with more quality. All the players have made shown that they are growing, and perhaps Brozovic is the image of this last step – concrete, more calm and aware of his strength and that of the team."
Of summer arrival Dzeko he said, "Edin is very intelligent and works hard for the team. [He and Martinez] blend together perfectly and it is likely that Inzaghi will want to take advantage of every opportunity to perfect them as a unit."
"But don't forget that there are also extraordinary players like Correa and Sanchez," he went on, "who know how to turn matches on their heads like few others. Of course, having Lautaro on the pitch makes the difference."